INTRODUCTION
Non-fungible tokens or NFTs are the new form of collectibles that are tokenised on the blockchain and are bought and sold online. 
They can include everything from digital artwork to music, videos and even website domains.
NFTs are the new money maker for digital artists. Besides, investors and traders are also looking for new avenues or opportunities to make profits.
We are in the very early days of NFTs and new ones are emerging everywhere every day.
People are discovering new ways to earn free NFTs every day and there are NFTs that currently cost very little.
Watch this video: Promote your NFTs for free (00mins 18secs)
INITIAL STEPS THROUGH SOCIAL MEDIA
One of the very first steps to enter the world of NFT tokens is to be active on social media and follow the NFT, blockchain and crypto related profiles and accounts.
In fact, if you want to get into NFT and you are not on Twitter, then you are not really into the game of NFTs because Twitter is where the community is most alive. Discord is another place where you will find them at its deepest level. 
You head to Twitter any time and you are bound to find a plethora of NFT projects over there, with NFT companies, artists and enthusiasts sharing and promoting their NFT projects. 
Many new artists and companies give away NFTs for free on Twitter, since it is otherwise difficult for a novice or a newbie to gain traction and audience in the NFT community. 
So, they give away a portion of their NFTs for free and all you need to do is support them by following them and their projects. 
The time tested marketing strategy of giving out few products or units for free to get the initial set of customers also applies in the NFT world. 
They give away free NFTs to create brand awareness and with the hope that people will buy a second NFT later.
Twitter itself has recently gave away 140 new NFTs as part of its giveaway campaign. 
Meanwhile, while Twitter is often used for NFT giveaways, Discord is another place where you can find lot of NFT projects and giveaways. 

Discord, as we know, is the hub of many communities and, in NFT, there is no better community yet than Discord.
Apart from Twitter and Discord, there are groups on Facebook that constantly share free NFT and minting offers either directly on their Facebook pages or through their related Telegram and other channels. 
Apart from brand awareness for the NFT creators, NFTs have also become popular because holding one NFT of a collection can often make you eligible for another for free, often from a secondary project of the same team.
NFT projects sometimes airdrop more NFTs to their existing holders to build a strong community around the project and additional NFTs add more value and utility to the existing NFTs. 
NFT holder airdrop means you receive an airdrop because you already hold a specific NFT.
Click here to Get the Latest NFT News & Market Update Straight to Your Inbox
HOWRARE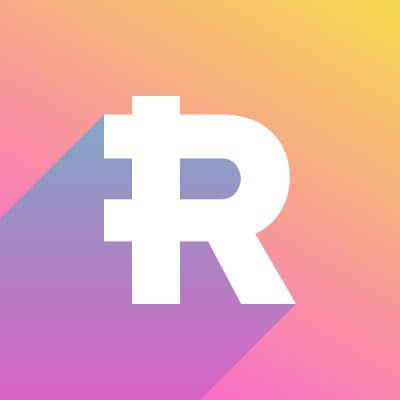 HowRare is also a great place to find new NFT projects and has the data for all upcoming NFT drops happening in the future on the Solana chain.
Out of all the NFT drops listed there, many are giveaways because not all NFT projects or drops have big communities.
So, it makes sense to use free giveaways as a method to build a community and create the initial craze for their NFTs. 
To get free NFTs, you need to visit the HowRare website and check out all the upcoming NFT drops for the day or week. 
Thereafter, go and check the Twitter and Discord of the NFT project that you feel will most likely give away NFTs for free.
Non-fungible tokens can be bought on a number of NFT marketplaces such as OpenSea, Rarible, Nifty Gateway, etc. 
Recently, cryptocurrency exchange Binance and Coinbase also announced their individual plans to launch NFT marketplaces.
BINANCE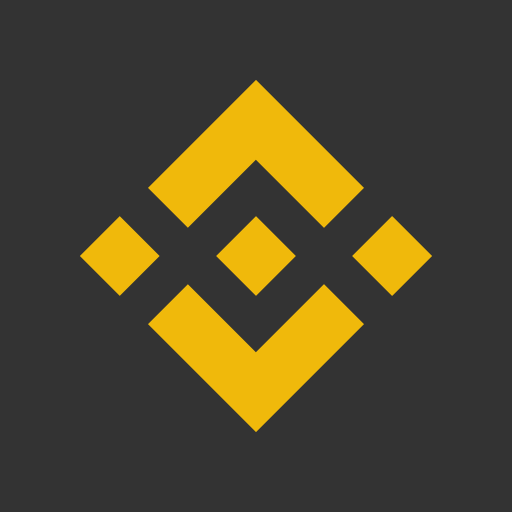 Binance claims to offer high liquidity for users who want to create, buy and sell NFTs.
Currently, only pre-approved creators are allowed to mint NFTs on the platform but Binance will soon open it for all registered users. 
One can also find free NFTs, which new companies and platforms mostly set up to attract users.
While some may initially seem free, occasionally the creator or owner of the NFT may choose a particular price before sale, or there may be an auction where you would have to bid for the NFT instead. 
How to mint NFTs for free on Mintable?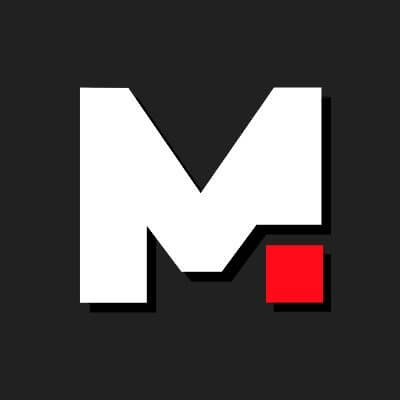 You can create or 'mint' your own NFTs for free on platforms such as Mintable. 
The more unique and creative your artworks are, the higher are the chances for them to be successful as NFTs. 
You can mint upto 50 NFTs for free on Mintable, after which, you would have to pay gas fees to mint fresh NFTs. 
To begin, you have to go to the Mintable website and create an account. 
To confirm your account, you would have to check your email for the verification code.
Don't forget to check your junk folder in case you didn't find the verification email in your primary folder.
Once you put in the verification code, you will get a confirmation that your Mintable account has been created.
Next you need to have a wallet linked to your Mintable account. You may need to download your digital wallet and install the browser option.  
When you log in to your wallet for the first time, its balance will be empty by default and you will have to link it with your Mintable account.
Once that is done, you need to click on 'Create NFT' on the Mintable website and you would be given two options – the easy way and the advanced way.
The easy way is to do it completely gas less while the advanced way is a choice of either going the traditional way or without any gas fee.
If you select the easy way, then you would be asked to create a new item which could be anything creative that you want to be tokenised.
Upload the file that you want as NFT and then add an image as the preview file so that buyers do not get to see the final file. Once people buy it, they will then be able to unlock the final file. 
Don't forget to write a short description of your NFT and you can either put a fixed price to your non fungible token or put it up for auction.
The important things to be filled up here are the categories, titles and sub titles of your tokens and the option to transfer your copyrights to the buyer. 
After you have done it, you click on list and your NFT is ready. You can visit your Mintable store and view your NFT which people can now buy.
So, you have created or minted your own NFT for free without paying any gas fees. Moreover, you can also earn royalties from secondary sales of your NFT.
The potential resale value of NFTs increases after it is sold and some successful NFTs often get traded at 5 to 10 times their initial prices. 
OpenSea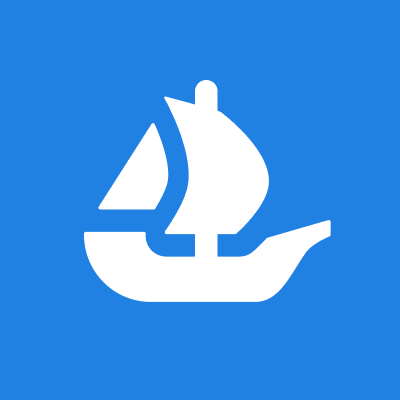 Other NFT marketplaces such as OpenSea have launched a collection manager feature that lets you create your own NFTs for free without paying any additional gas fees. 
All you need to do is verify yourself with OpenSea account by connecting your wallet and you're done. 
OpenSea is considered to be the leader among NFT platforms, since it is quite user friendly and you can create NFTs quite efficiently and free too.
On OpenSea, there is a free platform for minting NFTs but there is a fee of 2.5% that is charged on the final sale value.
For your OpenSea collection, you can set any media file such as images, a name, customise the collection's URL and add a description. 
Once you have created a collection, click on the edit button and 'add new item'. The edit button allows you to modify your non-fungible tokens in different ways. 
There are other interesting features on OpenSea such as the one that allows you to sell your NFTs in bundles with the NFTs of other sellers. 
You can also add royalties to ensure you get a cut from every second, third, fourth or even fifth sale made of your own original NFT. 
Rarible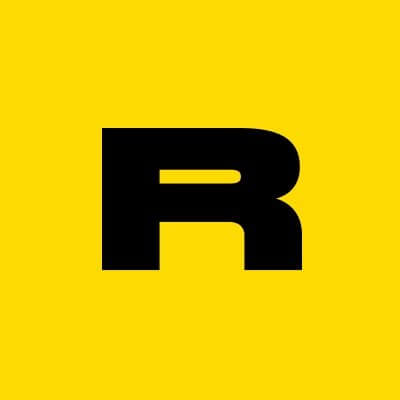 On Rarible, it is a similar process of creating a Rarible account and linking it with a wallet. Thereafter, you will have to select 'Create Collectible' to mint your NFT.
As for pricing your NFT, you can either set a reserved price where a buyer can purchase instantly or let the buyer bid for it in an auction and the highest bidder gets the particular NFT. 
NiftyZone
NiftyZone is another rapidly growing NFT marketplace and has partnered with artists to give away free NFTs to new followers on social media pages. 
Besides, NiftyZone gives away some rare and exclusive NFTs as rewards to the most active and helpful members of its community.
Its current NFT giveaways feature an exclusive Cryptolimpics NFT art collection from a Malaysian illustrator. 
Get free NFT tokens by playing games
Another way to earn free NFTs is by signing up for an NFT-based computer game. 
There are games that are designed specifically to encourage trading of NFTs. You need to have a digital wallet for the purpose which should be linked to your social media account for your identity authentication. 
By logging into such games, you can collect certain rewards which can then be converted into NFTs. 
In order to help gamers make money from playing, NFT games allow players to accumulate and trade playable characters, vehicles, weapons and other in-game assets as NFTs. 
Some of the free NFT games are Gods Unchained, Splinterlands, Chainmonsters and Coin Hunt World.
Watch movies and get NFTs
The world's largest movie theatre company, AMC Entertainment Holdings, is offering an exclusive NFT to its AMC Investor Connect members.
The new NFTs will be available only to the shareholders of the AMC stock and will feature the phrase "I own AMC".
Launching on the WAX Blockchain, the NFT will be tradeable by its holders and AMC will collect a royalty from all transactions made from the NFTs. 
The NFTs will be available for residents in the US and other countries where it is permitted, and AMC and WAX have the technical capabilities. 
AMC claims that over 425,000 people belong to the AMC Investor Connect programme, that was launched in June and offered rewards such as free concession items and early screening of movies. 
The new NFT from AMC comes after it partnered with Sony Pictures to launch Spider Man themed NFTs. 
The company offered 86,000 Spider Man themed NFTs for people who bought tickets to "Spider Man – No Way Home".
AMC is the first movie theatre company to launch NFTs and hinted that NFTs, as a growing asset, will play an important part of tickets in future. 
Drink Pepsi, listen to music and get NFTs
Beverage giant Pepsi has created 1,983 "Mic Drop" NFTs to mark the year it was first made. 
The digital microphones pay tribute to Pepsi's history in music and said it would release the NFTs for free through a waitlist.
Pepsi said it chose the waitlist option instead of the conventional auction route because it wanted to make the NFTs more accessible and restrict consumers to one NFT each. 
It has begun releasing the NFTs to those on the waitlist and will keep 50 of them for future initiatives.
More consumer brands offering NFTs to attract more consumers
Other brands have also jumped onto the NFT drops bandwagon and they include Pepsi's rival Coca Cola, Taco Bell, Budweiser, among others.
The NFT giveaways give those brands new avenues to earn revenues from their intellectual properties, as they earn royalties from future sales of those NFTs. 
Even individuals such as an Australian software developer, Geoff Huntley, recently created thousands of NFT images and made them freely available. 
NFTs minted on Ethereum and Solana blockchain were made available for free through an accompanying website. 
Visit Expo 2020 in Dubai and get NFTs
Visitors to the Australian pavilion in Dubai Expo 2020 are being gifted with an NFT artwork by the MORROW Collective, in association with Terra Virtua.
Visitors can download their new NFT each month by scanning an onsite QR code. The NFTs available for download, will change every month from October 2021 until March 2022 and will consist of art created by both established and upcoming Australian and indigenous artists. 
The NFTs are designed using artworks and features in the pavilion but animated to make them unique.
Click here to Get the Latest NFT News & Market Update Straight to Your Inbox
Conclusion
As we have explained above, there are many ways to make a free and seamless entry into the world of non-fungible tokens and gradually consolidate your position in the rapidly growing sector of crypto and blockchain.