9TH FEBRUARY LATEST CRYPTO NEWS DIGITAL MAGAZINE
In this one of the latest bitcoin news magazine, you will get to know all the weekly updates regarding the market. Tesla's filing with the United States Securities and Exchange Commission said it had purchased Bitcoin to maximise returns on cash. The automaker disclosed that it had purchased $1.5 billion worth of Bitcoins, but did not specify the price it had purchased it for. The filing also said that Tesla plans to accept payments in Bitcoin, which it may either convert to fiat or add to its Bitcoin holding. With this move, Tesla has thrown open the door for crypto payments and that may force other automakers to follow suit.
Along with Tesla's boost, the market was greeted by another positive news from Bill Miller. The legendary fund manager revealed plans to invest up to 15% of The Miller Opportunity Trusts' $2.7 billion assets under management in Grayscale Bitcoin Trust, according to the US SEC filing. The stamp of approval from popular figures is likely to attract even more institutional investors into Bitcoin
OUR BLOG ARTICLES FOR THIS SPECIAL ISSUE ARE:
THE RISE AND POPULARITY OF THE DIGITAL EXCHANGE
&
COINBASE REVIEW 2021
Bitcoin surprised us with the sharp rally in the past few days. It broke and closed above the downtrend line on February 2, which invalidated the bearish descending triangle pattern.
The failure of a bearish pattern is a bullish sign as it traps several aggressive bulls who then hurry to close their short positions. The BTC/GBP pair attempted to break above the all-time high on February 6 but failed.
However, the positive news flow on February 8 attracted huge buying from the bulls and short covering from the bears who may have opened short positions near the all-time high. The pair could now rally to £40,872 and if that level is also crossed the uptrend could reach £44,424.35. However, it is unlikely to be a straight dash to the target objective. The price is likely to turn down and retest the breakout level at £30,936. If the bulls can flip this level to support, it will increase the possibility of the resumption of the uptrend.On the other hand, if the bears sink the price below £30,936, a drop to the 20-day EMA is possible. A strong rebound off this support will suggest that traders continue to buy on dips. However, a break below the 20-day EMA will suggest the bullish momentum has weakened. A short-term buying opportunity may open up if the pair rebounds off £30,936, but the risk is high. Therefore, we are not proposing any fresh long positions for swing traders
Lastly please check out the advancement's happening in the cryptocurrency world. Subscribe our latest bitcoin news magazine for the latest updates about profit and loss in cryptocurrency.
LATEST BITCOIN NEWS MAGAZINE FOR
CRYPTO
NEWS HIGHLIGHTS
FEATURING IN THIS WEEKS EDITION
-Bityard
-QuiverX
-Atromg8
-Wisetoken
CRYPTO TRADE OPPORTUNITIES
BITCOIN – BTC/GBP
Bitcoin surprised us with the sharp rally in the past few days. It broke and closed above the downtrend line on February 2, which invalidated the bearish descending triangle pattern.The failure of a bearish pattern is a bullish sign as it traps several aggressive bulls who then hurry to close their short positions. The BTC/GBP pair attempted to break above the all-time high on February 6 but failed. Read more
ETHEREUM – ETH/GBP
Traders who had purchased on the breakout of the ascending triangle on February 2, according to our recommendation in the previous analysis are in the money. The bears pulled the price down to the breakout level at £1,052 on February 7 but the long tail on the day's candlestick showed aggressive buying by the bulls. The bulls are currently facing resistance near £1,300. Read more
RIPPLE – XRP/GBP
The bulls defended the moving averages on February 2 and pushed the price above £0.27916 on February 3. Since then, XRP has been trading between £0.355 and £0.27916. If the bulls can push and sustain the price above £0.355, the XRP/GBP pair could rally to £0.40 and then to £0.45. Traders could buy if the price breaks and sustains above £0.355 for a few hours. The stop-loss for this trade could be kept just below £0.279. Read more
LITECOIN – LTC/GBP
Litecoin broke out and closed above the downtrend line on February 2. The bears tried to stall the up-move at the £115 overhead resistance but bulls did not allow the price to dip below the 20-day EMA. This tight range trading resolved to the upside on Feb. 8 as the bulls pushed the price above £115. The LTC/GBP pair could now rally to £137. This level is likely to act as a stiff resistance. Read more
BITCOIN CASH – BCH/GBP
Bitcoin Cash rose above the 20-day EMA on February 3 and the bulls held off an attempt by the bears to pull the price below the 50-day SMA on February 4. This suggested the bulls are buying on dips to this support. The price has now risen close to the £380 to £400 resistance zone where the bears are likely to mount a stiff resistance. If the price turns down from the zone, a drop to the 50-day SMA is possible. Read more
ELON MUSK GETS "CONGRATULATED" BY MICHAEL SAYLOR AFTER TESLA'S $1.5 BILLION BITCOIN SPLURGE
The electric carmaker purchased over 37,000 Bitcoin, filings from today showed. And the firm's CEO is getting congratulated by an institutional Bitcoin bull. MicroStrategy CEO Michael Saylor is a happy man. The Bitcoin convert has picked up over a billion
dollars worth of the asset last year, majorly through his company's treasury and a minor portion for personal accounts. Source: Crypto Slate
HERE'S HOW MUCH A FULLY LOADED TESLA MODEL S WILL COST YOU IN BITCOIN
Tesla bought $1.5 billion in Bitcoin. It plans to allow people to purchase cars in Bitcoin. Depending on the model, a Tesla costs somewhere between 1 and 3.33 BTC. Lamborghinis have been the traditional status symbol for Bitcoin millionaires. After today, expect to see more crypto influencers rolling up in Teslas. Source: decrypt.co
INDIAN CRYPTO INDUSTRY REACTS AS GOVERNMENT PRESENTS BILL TO BAN DIGITAL ASSETS
The Indian government has presented new draft legislation that could shut down the crypto sector in the country. While some industry players are preaching calm, the market hasn't taken the news so well. Cryptocurrency enthusiasts in India were filled with hope last year as the country seemed to be on the pathway towards accepting digital assets once more. Source: Bitcoin Exchange Guide
THE RISE AND POPULARITY OF THE DIGITAL EXCHANGE
With the emergence of cryptocurrencies and a host of other crypto-assets crypto exchanges have also grown in number and size. Today anyone can easily open their accounts to trade different cryptocurrencies, both against the fiat currencies, as well as each other, through a digital exchange. In this article, learn more about the rise and popularity of the digital exchange and how Bityard has emerged as one of the popular digital exchanges in the world. Read more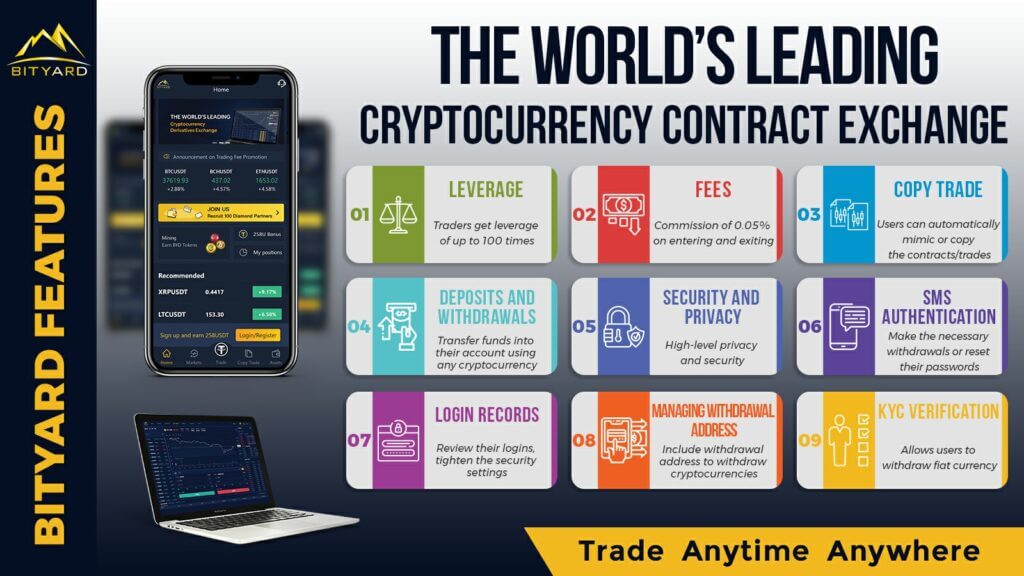 COINBASE REVIEW 2021
Coinbase review articles are probably one of the most widely written about content pieces in the the crypto space in 2021, that being said Platinum Crypto Academy wanted to bring a direct review to our clients as most of us have been using the platfrom for over 5 years and so thought we are in a great position to provide our own detailed review to our clients, subscribers and audience. Coinbase was founded in June 2012 and the platform enables merchants and users to trade on digital currencies such as BTC, ETH, BSV and BCH. Read more