Welcome to another edition of Cryptonaire Weekly's NFT Summary, tailored for the discerning crypto investor and trader. This week, the NFT market has been a rollercoaster of activity, with significant rallies, new launches, and intriguing developments that have the potential to reshape investment strategies. From PFPs making a comeback to the art sector's new favourites, let's delve into the week's most impactful events.
PFPs Stage Comeback Rally: The Mutant Party Effect
The weekend's Mutant party in Miami seems to have rekindled interest in Profile Picture (PFP) NFTs. Bored Apes and Mutants both experienced significant price surges, with Bored Apes Yacht Club (BAYC) climbing back over 26 ETH, marking a 12% increase. The Mutants also saw a 15% rise. Azuki and DeGods followed suit, erasing previous losses and surging 35% and 30%, respectively. While it's too early to declare this a trend reversal, the renewed enthusiasm is a welcome change.

Winds of Yawanawa: The Art Sector's New Darling
Refik Anadol's "Winds of Yawanawa" has been making waves, experiencing a 350% gain in just two weeks. The project, a collaboration with the Brazilian Indigenous Yawanawa community, uses weather data to create unique "data paintings." The project's upcoming reveal on September 30 and its display at the MOMA have contributed to its soaring popularity. With the PFP sector experiencing a downturn until recently, investors seem to be turning their attention to the art market, making "Winds of Yawanawa" a project to watch.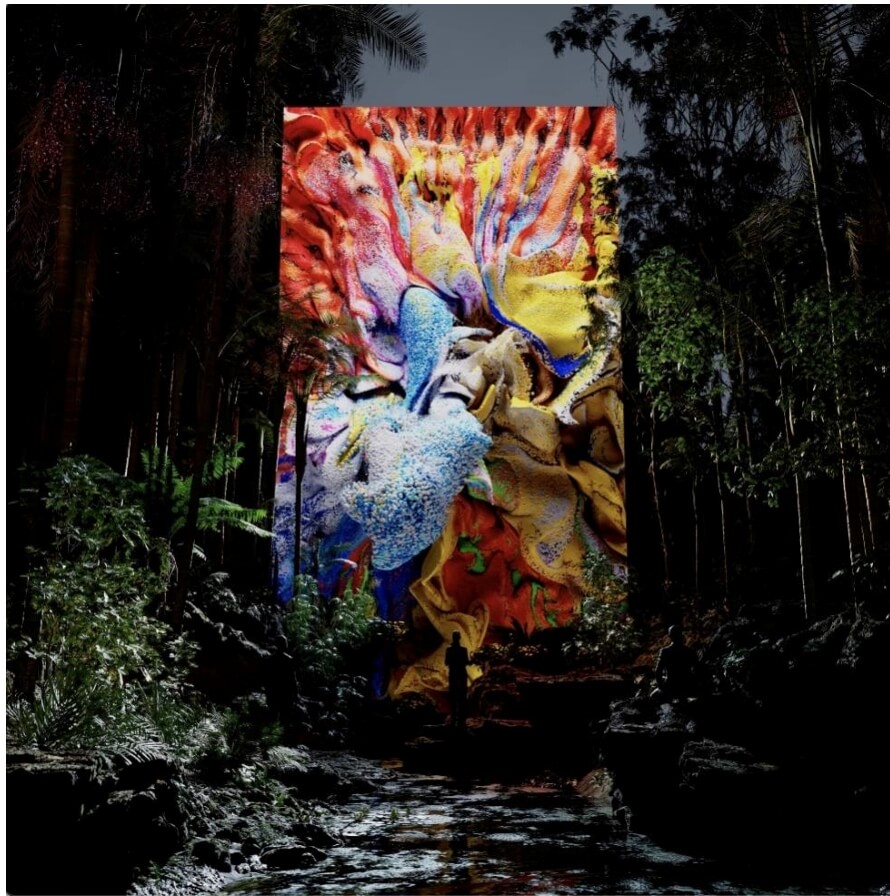 The SEC's Regulatory Stance: Impact Theory Case
The U.S. Securities and Exchange Commission (SEC) has recently turned its regulatory gaze towards the burgeoning NFT market. In a landmark case, the SEC charged Impact Theory, LLC, a Los Angeles-based company, for conducting an unregistered offering of what the SEC considers to be "crypto asset securities" in the form of NFTs. The case has sent ripples across the NFT community, raising questions about the future of NFTs under U.S. securities laws.
Impact Theory raised approximately $30 million through the sale of its NFTs. The SEC alleged that these NFTs were, in fact, investment contracts and thus should have been registered as securities. The company has agreed to a cease-and-desist order and will pay over $6.1 million in disgorgement, prejudgment interest, and civil penalties.The SEC's action against Impact Theory is a clear signal that the regulatory body is willing to apply existing securities laws to NFTs. This could have far-reaching implications for the NFT market, particularly for projects that promise future returns or are tied to the development of a particular platform or ecosystem. It also raises questions about how NFTs are marketed, as language that suggests investment or profit could attract regulatory scrutiny.
Implications for Investors and Traders
For investors and traders, the SEC's actions serve as a cautionary tale. It emphasizes the need for due diligence and a thorough understanding of the regulatory landscape when investing in NFTs. The case also suggests that we may see more regulatory actions in the future, which could impact market dynamics and investor sentiment.
Sam Spratt's Momentum: The Monument Game and Beyond
Sam Spratt's "The Monument Game" has been a game-changer, literally. After a 420.69 ETH sale tied to the game, Sam's next venture as the SuperRareRarepass artist saw those passes skyrocket 80% to a 14 ETH floor. Speculation is rife about Sam's future plans , especially concerning the "Masks of Luci," potentially a new collection tied to the game. Given the time and effort invested in "The Monument Game," it's likely that Sam has more surprises in store.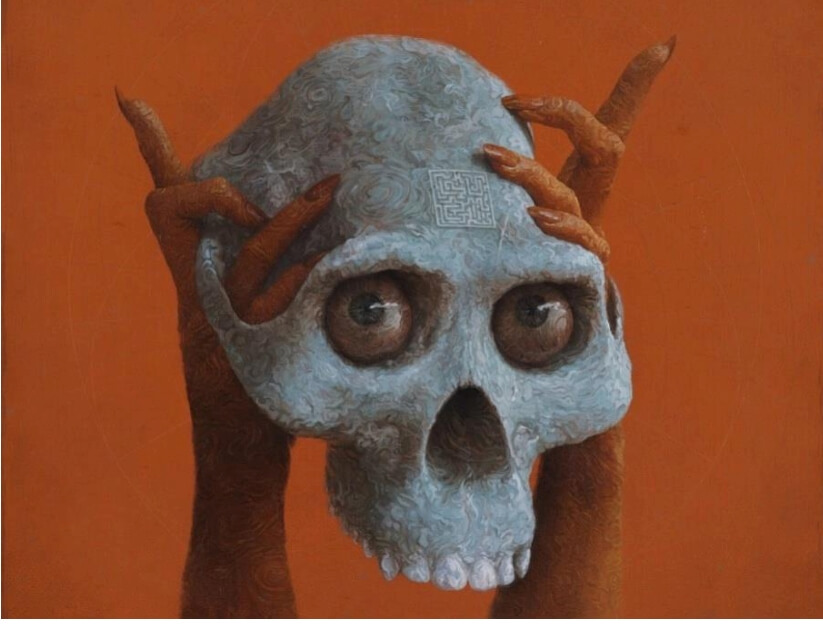 Quick Market Action Recap
Fidenza: 65 ETH (even)
CryptoPunks: 47.6 ETH (even)
BAYC: 26 ETH (+12%)
Azuki: 4.63 ETH (+31%)
DeGods: 4.25 ETH (+31%)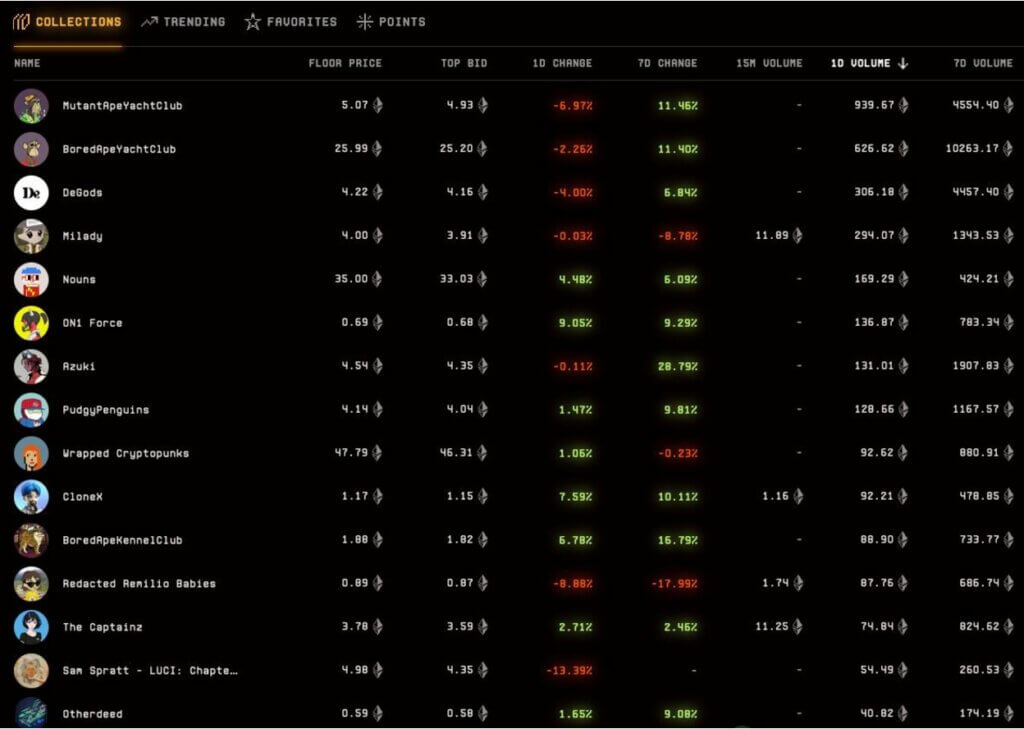 Other Notable Developments
New Launches: Jack Butcher's Opepen Set 15, called "DiviniProportione," debuted.
Collaborations: Doodles and Crocs launched a new line, while Pudgy Penguins unveiled their "Igloo" clothing line.
Conclusion
This week's NFT market activity underscores the sector's volatility and the need for investors and traders to stay agile. From PFPs rallying to new art projects gaining traction, the landscape is ever-changing. As we look forward to the week ahead, the key question remains: is this a genuine rally or merely a bull trap? Stay tuned for next week's insights.