In the ever-evolving world of NFTs, this week was marked by significant developments, strategic collaborations, and unexpected turns. The crypto market experienced a slight downturn, with major cryptocurrencies like BTC, ETH, and SOL registering losses. However, the NFT space remained abuzz with activity, highlighting the resilience and dynamism of this digital realm.
Friend Tech's Resurgence in the NFT Space
Friend Tech's initial foray into the NFT space was met with a mix of curiosity and scepticism. While they introduced innovative concepts, the broader market wasn't ready to fully embrace their offerings, leading to a period of subdued activity for the company. However, like any resilient player, Friend Tech took this as an opportunity to recalibrate.
The company went back to the drawing board, investing in research and development, understanding market needs, and forging strategic partnerships. Their efforts were focused on enhancing user experience, introducing unique digital assets, and ensuring seamless integration with popular blockchain platforms.
The result? A suite of offerings that resonated with both creators and collectors. Their platforms saw a surge in user registrations, and their NFT drops began selling out in record time. The buzz around Friend Tech grew, and they started being recognized as pioneers in certain NFT niches.
Friend Tech's resurgence has had a ripple effect on the NFT industry. Their success story serves as an inspiration for other players, emphasizing the importance of adaptability, innovation, and customer-centricity. Moreover, their comeback has attracted a new segment of users to the NFT space, further driving the adoption and popularity of non-fungible tokens.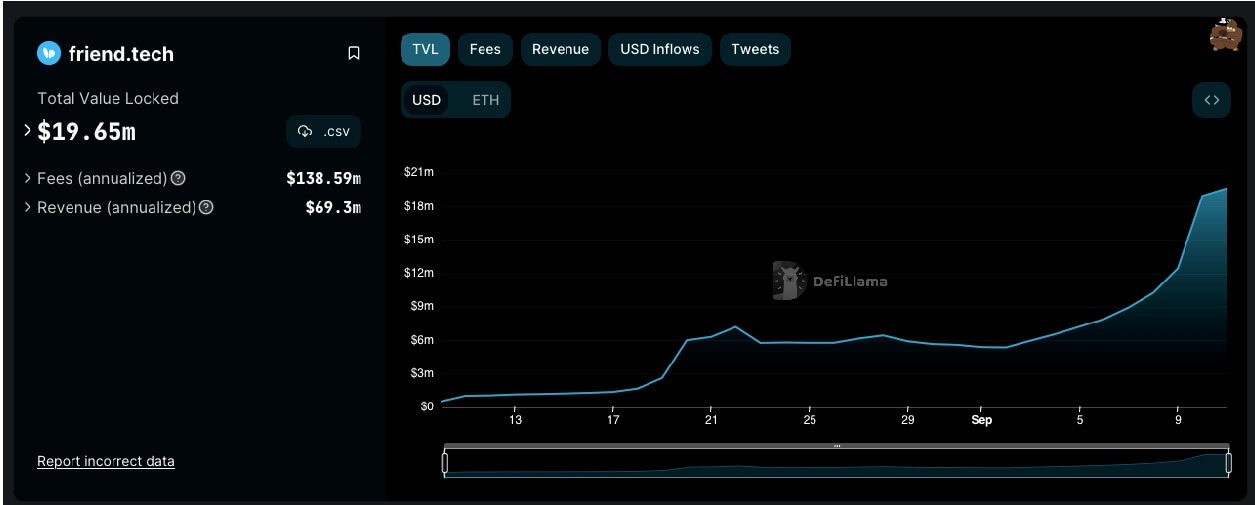 Diving into the Metrics
Friend Tech's growth metrics from 9/9 are nothing short of impressive:
New users surged by 105%, reaching 1,960.
Return users increased by 71%, totaling 7,031.
Daily Buy volume skyrocketed by 294%, amounting to $9.47M.
Total volume stood at $118.2M, marking an 11% growth.
TVL (Total Value Locked) rose by 31% to reach $20M.
The highest key, Racer, appreciated by 10%, valued at 6.85 ETH.PFPs (Profile Picture Projects) Gain Momentum:
NFTs and the Broader Crypto Landscape
While the NFT market showcased a mix of highs and lows, the broader crypto landscape witnessed some pivotal developments:The crypto market experienced a dip, with BTC at $25,670 (down by 0.5%), ETH at $1,590 (down by 2%), and SOL at $17.67 (down by 4%).
Base joined forces with industry leaders like Aave and Centrifuge to establish the Tokenized Asset Coalition (TAC). This coalition aims to fast-track the adoption of tokenized real-world assets.
Nissan introduced its virtual Heisman House, offering users a unique blend of games, interactions with former Heisman winners, and a deep dive into Heisman's rich history. Additionally, users can claim a free All-Access NFT, opening doors to exclusive benefits.
The PFP sector, which includes popular projects like Bored Ape Yacht Club and World of Women, has seen a surge. This momentum is attributed to the renewed interest in Friend Tech and its applications.
BAYC Sales Volume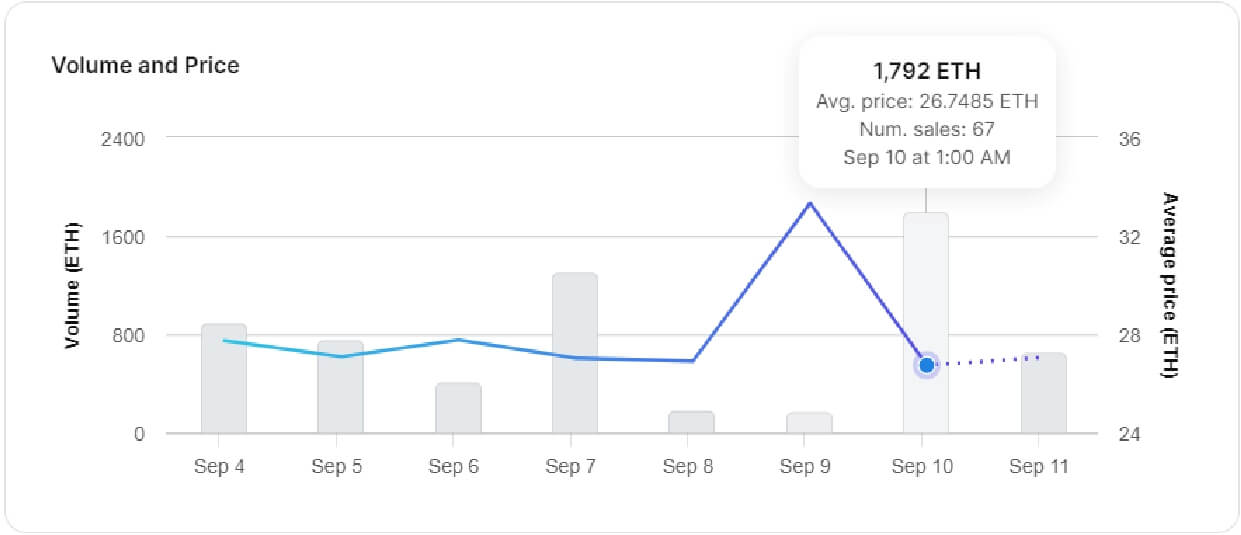 World of Women Volume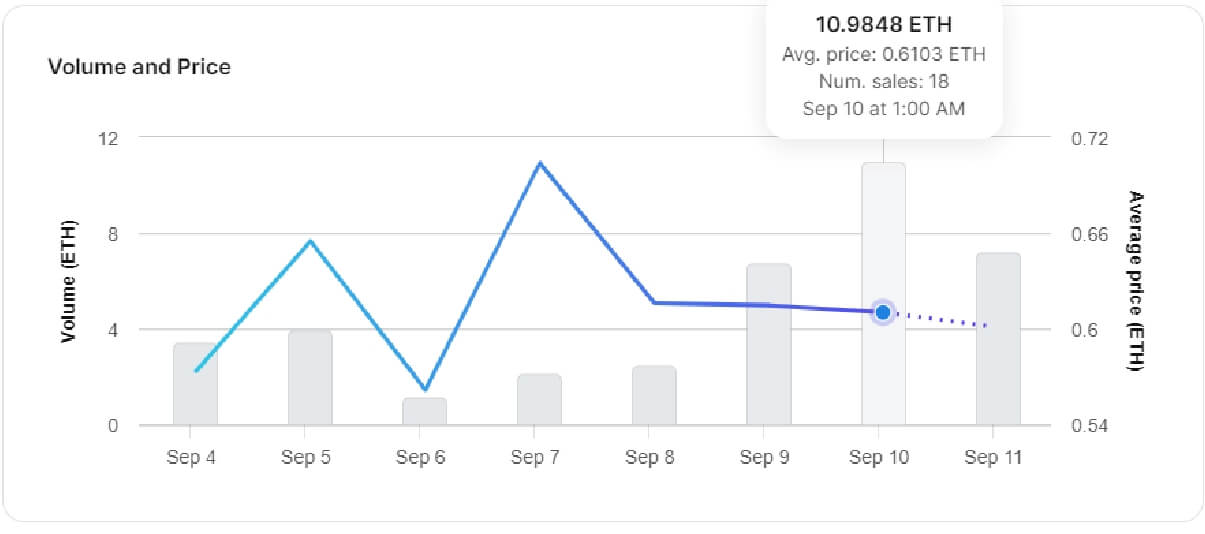 Conclusion
Friend Tech's resurgence, combined with the various collaborations and launches, has injected a fresh dose of enthusiasm into the NFT community. While the journey ahead promises to be filled with challenges and opportunities, one thing is certain: the NFT space is here to stay, evolve, and continue to captivate the world.