Digital Arms, the only industry supported NFT trading platform for the firearm, hunting and gaming industries, moves into 2022 having successfully filled both the seed & whitelist sales, which has now closed.
Using the Hunter Token ($HNTR), Digital Arms has made it possible for individuals to digitally participate in such industries and to own NFTs developed in collaboration with the world's leading firearm brands.
The future vision of Digital Arms and the Hunter Token is clear. The company has secured partnerships with key industry leaders such as Barrett Firearms, Primary Arms, Head Down Firearms, ZeroTech Optics, CMMG and ZEV with several brands yet to be announced in Q2. These partnerships will serve as a strategic guide that will assist in the development of a vibrant, exciting and thriving NFT firearms and hunting marketplace with incredible potential for its investors and partners.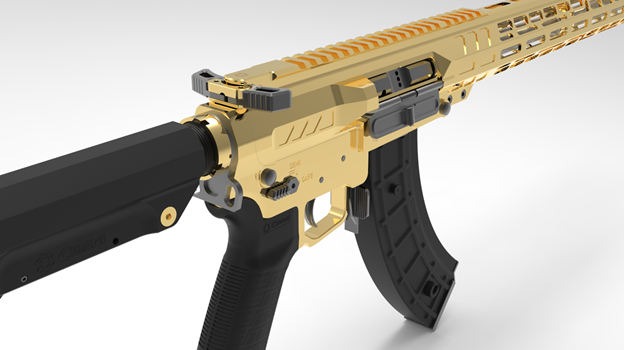 Providing long-lasting value to the community, all NFTs will be one-of-a-kind pieces of art, built from computer-aided designs (CAD) to create exact digital replicas of world-famous firearms. Alongside this is the Digital Armory, a blockchain-based platform where users can trade and modify their NFTs to further enhance their rarity, and therefore value.
"Being the only firearms industry supported cryptocurrency and firearm NFT trading platform in the world, Digital arms will not only provide real world utility to holders like attending private functions, range days and merchandise but holders will be able to stake their NFT for greater rewards, further to this Digital Arms plans to host land in the metaverse where holders can show off their collections in the form of gun rooms!" – Ben Clarke, CMO Digital Arms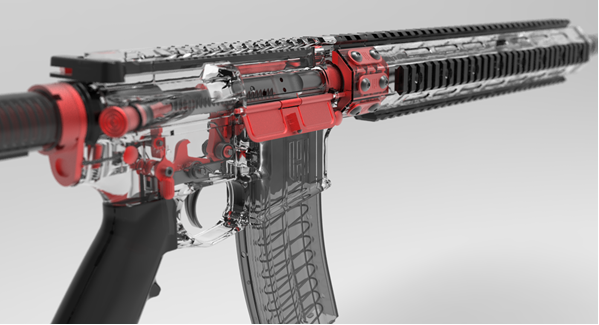 With the whitelist sale coming to a successful close, Digital Arms is set to announce the pre-sale of its firearm NFTs in the third quarter of 2022. This will be facilitated by the Digital Arms marketplace with initial drops purchased with the $HNTR token, a core feature of our upcoming website.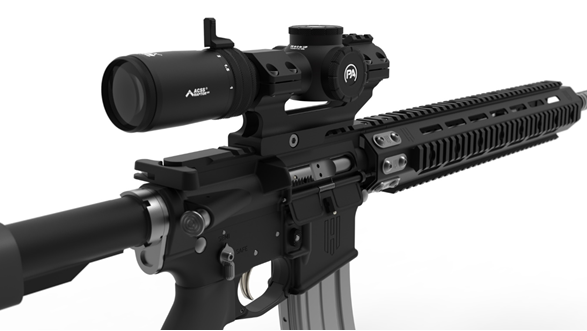 The highly-anticipated NFT samples for Barrett Firearms and Head Down Firearms have been dropped, and new brand signings that include ZEV Firearms, Primary Arms and CMMG Firearms signal explosive growth in the space. As more big names enter the marketplace, and as the popularity of merchants increases, so does the demographics it will attract, further strengthening the utility of $HNTR token.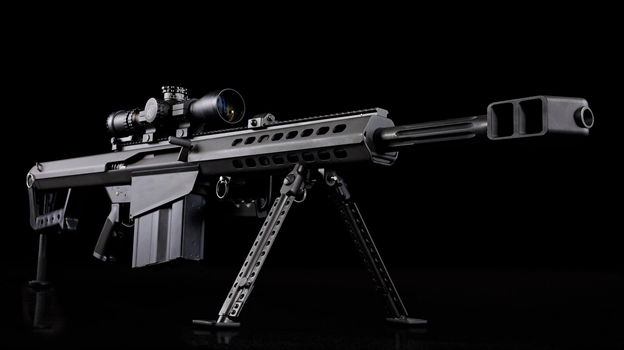 Not only does the interest come from seasoned cryptocurrency investors, but also firearm and gaming enthusiasts looking for an entry into the NFT market, by owning digital collectibles in a sector they're passionate about. NFT newcomers can join the Digital Arms Discord channel for support and advice, an interactive space with investors, NFT enthusiasts, gamers, and firearms enthusiasts.
In addition to firearm NFTs, Digital Arms has partnered with Xentrix Studios to create Meta Marines. Due for release Q3 2022, these are Yield generating fully-rigged 3D Soldier Avatars that will have full interoperability with metaverse gaming.
In the first quarter of 2022, investors will also be able to buy $HNTR tokens on PancakeSwap. And, as Digital Arms begins its integration with Fireblocks, they will be able to improve efficiency and advance security levels to ensure all digital assets are protected from hackers.
For more information about Digital Arms and the Hunter Token, read the company whitepaper at https://docsend.com/view/gcfdaiymvyqcakkh.
You can visit the company website at https://www.hunter-token.com/, and keep up with updates at their Twitter account https://twitter.com/DigitalArmsNFT. Join the Digital Arms movement over at their Discord: https://discord.com/invite/digital-arms.
Hopefully, you have enjoyed today's article for further coverage please check out our Crypto Blog Page Thanks for reading! Have a fantastic day! Live from the Platinum Crypto Trading Floor.
Earnings Disclaimer: The information you'll find in this article is for educational purpose only. We make no promise or guarantee of income or earnings. You have to do some work, use your best judgement and perform due diligence before using the information in this article. Your success is still up to you. Nothing in this article is intended to be professional, legal, financial and/or accounting advice. Always seek competent advice from professionals in these matters. If you break the city or other local laws, we will not be held liable for any damages you incur.