6TH APRIL LATEST CRYPTO NEWS DIGITAL MAGAZINE
In the 176th Edition of the latest cryptocurrency news magazine, you will get to know all the weekly updates regarding the market. Bitcoin has risen for six straight months since October 2020, equalling the previous record created in 2013. This bullish move in 2013 was followed by a 700% rally in the following six months. If history repeats itself, Bitcoin bulls could be for a cheer in the next two quarters.
The second quarter has traditionally been the strongest of the year with Bitcoin closing in the negative only twice, and both times the decline was less than 10%. After 2013, the best returns in Q2 was seen in 2019 when Bitcoin jumped 159%. Historical data shows that Bitcoin is on a strong wicket. However, traders should be careful because history doesn't need to repeat itself. Crypto markets can easily surprise the bulls and take a plunge.
OUR BLOG ARTICLES FOR THIS SPECIAL ISSUE ARE
MAJOR BENEFITS OF THE QOINSUIT PLATFORM THAT TRADERS AND
INVESTORS WILL ENJOY
&
STATERA ECOSYSTEM – THE FUTURE OF GLOBAL FINANCE
Bitcoin broke above the downtrend line on March 29, but the bulls could not push the price above the all-time high at £44,238. This suggests the bears are defending this level aggressively. However, a positive sign is that the bulls have not allowed the price to dip back below the 20-day EMA. This suggests the bulls are buying on every minor dip. Get the latest cryptocurrency news magazine from here.
This tight range trading is unlikely to continue for long. We should soon see a sharp move that could start the next trend. If the bulls can drive the price above the all-time high and sustain the breakout for two days, it will signal the start of the next leg of the uptrend. The next target objective on the upside is £50,000.
Contrary to this assumption, if the bears sink the price below the 20-day EMA, the BTC/GBP pair could retest the critical support at the 50-day SMA. This is an important support to watch out for because if it cracks, the pair could drop to £36,777. Such a move will suggest that the bullish momentum has weakened.
Traders may buy on a breakout and close above £44,238. The stop-loss for this trade could be kept below the 20-day EMA initially and can be trailed higher as the price moves northwards.
Contrary to this assumption, long positions may be avoided if the price breaks below the 20-day EMA. Stay tuned with us for the latest cryptocurrency news magazine for the latest updates about profit and loss in cryptocurrency.
Lastly please check out the advancement's happening in the cryptocurrency world.
FEATURING IN THIS WEEKS EDITION
– Statera
– Cberry
– QoinIQ
– Atani
– Aubit
CRYPTO TRADE OPPORTUNITIES
BITCOIN – BTC/GBP
Bitcoin broke above the downtrend line on March 29, but the bulls could not push the price above the all-time high at £44,238. This suggests the bears are defending this level aggressively. However, a positive sign is that the bulls have not allowed the price to dip back below the 20-day EMA. This suggests the bulls are buying on every minor dip. Read more
ETHEREUM – ETH/GBP
Ether broke above the resistance line of the symmetrical triangle on March 31 and this triggered the buy recommendation given in the previous analysis. Traders who bought on the suggestion are already profitable.Read more
RIPPLE – XRP/GBP
XRP soared above £0.48718 and £0.58847 on April 5 with a 41.54% rally for the day. Traders who had bought on our earlier recommendation have made huge gains within the past few days. The bears tried to pull the price below £0.58847 today but the long wick on the day's candlestick suggests that the sentiment has turned bullish and traders are buying the dips. Read more
CARDANO – LTC/GBP
Cardano has been clinging to the 20-day EMA for the past few days. The bulls attempted to push the price higher on April 2 and 3 but they could not cross the £0.90 barrier. The flat 20-day EMA and the RSI below 55 suggest a balance between supply and demand. Read more
BINANCE – BNB/GBP
Binance Coin soared above the resistance line of the symmetrical triangle on March 30 and this triggered the buy recommendation given in the previous analysis. Traders who acted on the suggestion are sitting on some quick profits. The BNB/GBP pair picked up momentum after breaking out of the triangle and climbed above the all-time high at £249 on April 2. Read more
BITCOIN AND CRYPTO MARKET SMASHES THROUGH $2 TRILLION AS THE PRICE OF ETHEREUM, BINANCE COIN, LITECOIN AND RIPPLE'S XRP SUDDENLY SOAR
Bitcoin and cryptocurrency prices are soaring, pushing the value of the entire cryptocurrency market over $2 trillion for the first time (though some think the bull run could be just getting started). With the bitcoin price hovering around $60,000 per bitcoin, the psychological $2 trillion barrier was broken by sharp increases in the price of smaller cryptocurrencies ethereum, binance coin, Ripple's XRP and litecoin, according to data from crypto price website CoinGecko. Read more
GRAYSCALE WANTS TO TURN ITS BITCOIN TRUST INTO AN ETF
Grayscale, the US investment firm responsible for a mammoth $38.8 billion closed-end Bitcoin trust, has its sights trained on converting the fund into a Bitcoin Exchange-Traded Fund as soon as possible. "We are 100% committed to converting GBTC into an ETF," said the firm Read more
ALTCOINS NOTCH TRIPLE-DIGIT GAINS AS BITCOIN PRICE PUSHES TOWARD $60K
Traders say the multi-year highs seen from many tokens prove that an altcoin season is at hand. If this past weekend is any indication of the current bull market cycle, then an altcoin season may be well underway. Similar to previous cycles, after (BTC) makes a significant run-up in price and then enters Read more
BITCOIN'S LIGHTNING NETWORK NOW HAS 10K ACTIVE NODES AND $69M IN LOCKED VALUE
The network has quietly grown by a factor of two over the past year, with everyday users and major exchanges embracing the scaling technology. The number of nodes on Bitcoin's Lightning network has nearly doubled year over year, according to public data. The Lightning Network – a layer atop the Bitcoin blockchain that uses its own special rules to facilitate cheaper, faster transactions – had about 5,335 public nodes in April 2020. Now that number sits at 10,348, a roughly 94% increase. This figure only includes nodes with public connections, however, and the real number is likely higher when factoring nodes with private connections. Read more
MAJOR BENEFITS OF THE QOINSUIT PLATFORM THAT TRADERS AND INVESTORS WILL ENJOY
Today's Article has a primary focus of dicussing the QoinSuit platform and the benefits it brings for cryptocurrency traders. Many investors feel that cryptocurrency is nothing but a simple way to store value. However, there is more to crypto investing and trading. Whether you are new or among professional cryptocurrency investors, you must know that they have the potential to transform the political and financial world in the future. There are hundreds of crypto platforms that offer a wide range of cryptocurrencies for trading Read more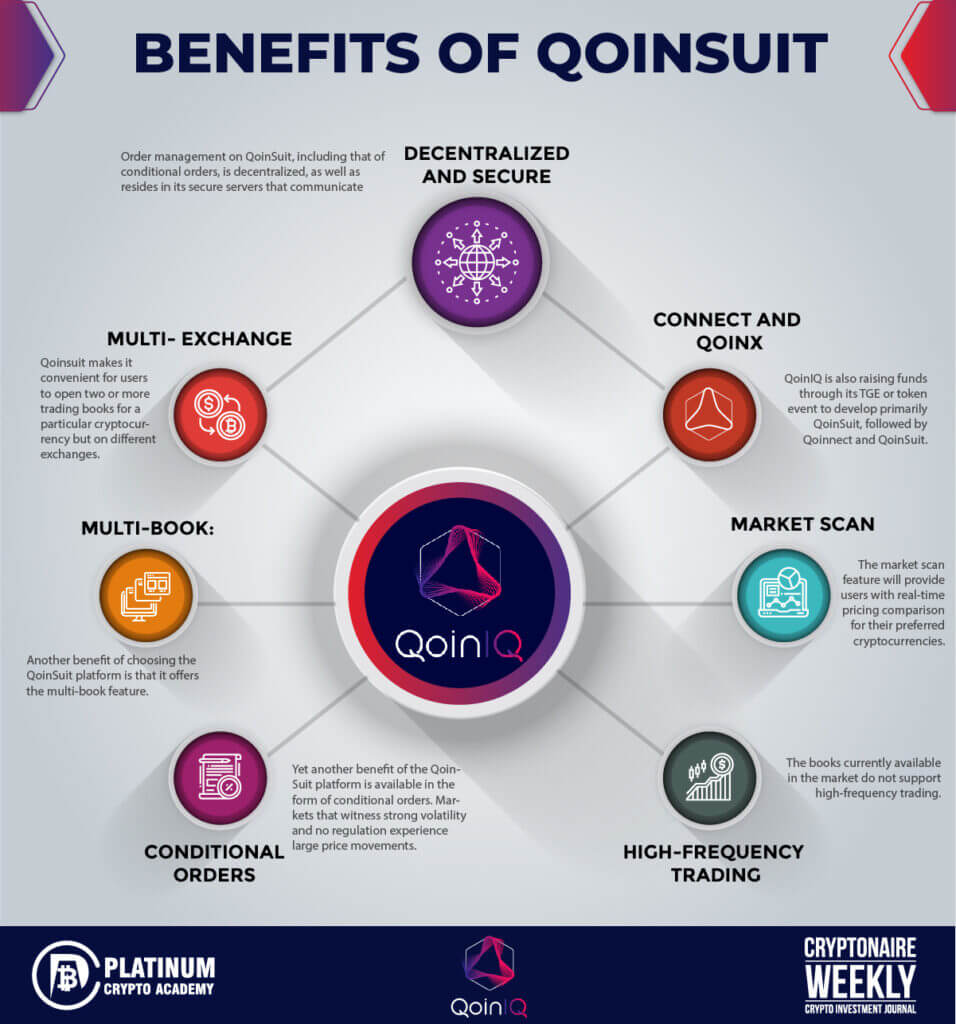 STATERA ECOSYSTEM – THE FUTURE OF GLOBAL FINANCE
Statera's extended ecosystem is made up of various liquidity pools, in which all tokens maintain a share of the portfolio's value through the use of a smart-contract portfolio manager. Every trade for Statera creates an arbitrage opportunity, which increases volume across the entire Statera ecosystem resulting in higher fees paid to liquidity providers. Read more