With interest rates on traditional bank deposits close to zero, searching for yield at banks is like slogging across the Sahara Desert searching for water. Investors are increasingly looking for yield elsewhere in alternative asset classes like cryptocurrencies.
In crypto, investors can earn double-digit yields in just a few steps. At the time of writing, the Amber App, the mobile crypto finance app launched by Amber Group, offers new users up to 16% APR on multiple crypto assets. Existing users have access to the app's interest account program, which currently pays 7% APR on bitcoin and ethereum and 10% APR on USD stablecoins such as USD Coin (USDC), Tether USD (USDT), and Binance USD (BUSD).
What is the suite of offerings the Amber App provides? Why can the Amber App offer investors highly competitive interest rates? Let's do some digging to understand how it works.
AMBER APP – EARN, INVEST, SWAP, AND TRADE CRYPTO AT YOUR FINGERTIPS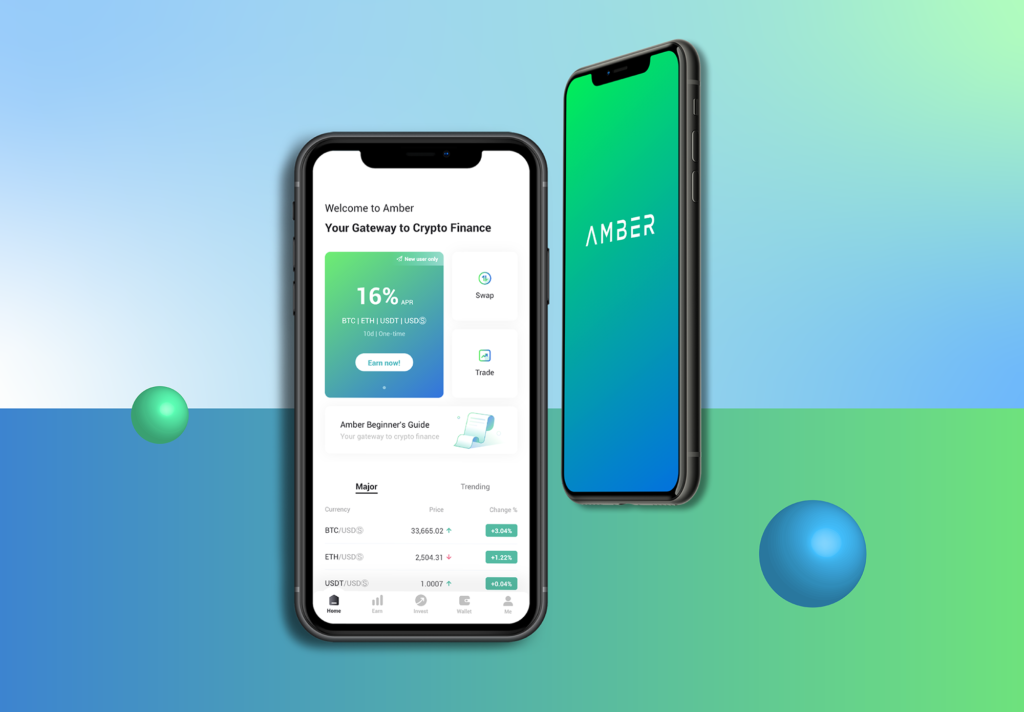 Amber Group launched the Amber App in early Q3 2020 to broaden its crypto finance services to individual investors. The launch has seen impressive user growth, with the number of registered users increasing four-fold since December 2020 to over 100,000. Designed for all levels of crypto learners – whether you are a beginner or an expert – the Amber App allows you to easily earn, invest, swap and trade crypto all at your fingertips.
Amber Earn
Amber Earn is the Amber App's interest account program and by far the most popular offering amongst investors. Designed for investors who want to earn extra income on their passive capital, Amber Earn is available in two products: Flexible Earn and Fixed Earn.
With Flexible Earn, you can instantly earn up to 5% APY on your deposits in the Amber App wallet and benefit from daily interest distributions. That means getting paid interest every day and benefitting from compound interest.
With Fixed Earn, you can earn up to 10% APR on fixed-term deposits, which you can customize based on your liquidity preference. Choose from subscription periods ranging from 1 to 360 days. If you're looking to put your assets to work, both options are great ways to earn yields with low risk.
Yields offered on the Amber Earn products are primarily generated from 3 sources: capturing the basis trade by taking advantage of the disparity between the spot and futures markets; the interest income from over-collateralized lending to institutions and corporate clients; margin funding payments from users financing leveraged positions.
Swap and Trade
Apart from earning yield, you can also swap and trade your cryptocurrencies. You can instantly swap between tokens in under 3 seconds for a low 0.05% fee or trade multiple spot currency pairs at competitive pricing. Additionally, non-U.S users are eligible for margin trading, which increases your capital efficiency with leverage. Traders can also benefit from asset flexibility by using their interest-bearing Earn assets as collateral for margin trading on the platform, in other words, doing more with your assets.
Yield Boost
Amber Group designed Amber App to abstract away the difficulties around trading and investing in crypto. Trading crypto derivatives is no exception. Yield Boost offers non-professional traders a safe and easy way to enhance their yield by monetizing their market view. Yield Boost is for investors who are committed to accumulating more crypto at a discount during market dips or selling crypto to take profits during market rallies. What sets Yield Boost apart from other crypto options trading tools in the market? You can customize your Yield Boost by choosing a currency pair, a maturity date, and any strike price (versus the standard set of limited option expiries). Benefit from knowing your yield upfront with a pre-determined yield, and depending on whether the market price is above or below your strike price at maturity, receive your proceeds in-kind (i.e. BTC) or in the quote currency (i.e. USD).
NEW USER OFFER
Amber App is now offering 18 USDⓈ for new users. Create an Amber App account and follow the steps below to win your welcome offer.
Sign up

for an Amber App account

Download

the Amber App
Verify your account and log in
Complete KYC Basic Verification (Win 3 USDⓈ)
Deposit $100 worth of any supported cryptocurrency (Win 5 USDⓈ)
Subscribe to a 10-day Amber Fixed Earn (Win 10 USDⓈ)
Win an additional $10 USDⓈ for each qualified App referral and a bonus 10% from your referral's Earn interest (excluding Flexible Earn) and Yield Boost, plus over 30% on trading commissions.
AMBER GROUP – YOUR GATEWAY TO CRYPTO FINANCE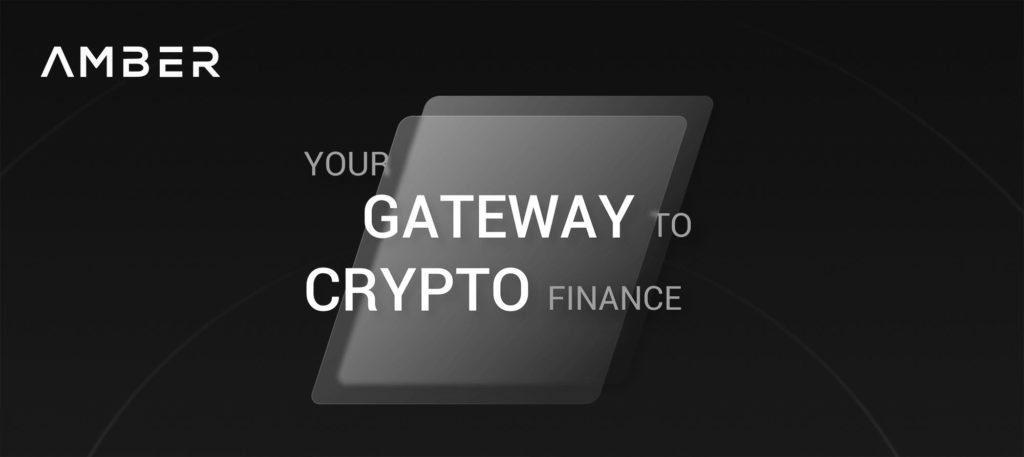 Amber Group, the company behind the Amber App, is a leading crypto finance service provider that operates in over 100 countries worldwide, with offices in Hong Kong, Taipei, Seoul, and Vancouver. Founded in 2017, Amber Group has cumulatively traded over $330B and exceeded $1B in assets under management in building the crypto finance rails for both the institutional and retail markets. With its suite of diversified crypto finance offerings, Amber Group aims to help clients optimize for investment flexibility and achieve maximum returns over the long term.
Amber Group's team of experienced crypto traders and investment professionals is ready to support you on your crypto journey. The platform is your gateway to buy and sell cryptocurrencies, earn yield, and access liquidity across many services, including execution, treasury management, structured products, and collateralized lending.
"We are proud to serve our institutional and individual clients in Asia, North America, and the rest of the world," said Michael Wu, Co-founder and CEO of Amber Group. "Sitting at the center of global cryptocurrency markets, we continuously innovate our solutions and products to help clients outperform in the changing crypto markets. We commit our people, capital, and infrastructure to help our clients grow."
Amber Group is backed by category-defining crypto investors, including Paradigm, Pantera Capital, Polychain Capital, Dragonfly Capital, Blockchain.com, Coinbase Ventures, and Fenbushi Capital. The Company has also partnered with industry-leading security infrastructure providers such as Fireblocks, Bitgo, and Chainalysis. Additionally, Amber Group is registered as a Money Services Business with the US Financial Crimes Enforcement Network (FinCEN) and Canada Financial Transactions and Reports Analysis Centre (FinTRAC).
For more information about Amber Group, please visit www.ambergroup.io
Hopefully, you have enjoyed today's article. Thanks for reading! Have a fantastic day! Live from the Platinum Crypto Trading Floor.
TOP 10 UK CRYPTOCURRENCY BLOGS, WEBSITES & INFLUENCERS IN 2021
Earnings Disclaimer: The information you'll find in this article is for educational purpose only. We make no promise or guarantee of income or earnings. You have to do some work, use your best judgement and perform due diligence before using the information in this article. Your success is still up to you. Nothing in this article is intended to be professional, legal, financial and/or accounting advice. Always seek competent advice from professionals in these matters. If you break the city or other local laws, we will not be held liable for any damages you incur.