Hi Crypto Network,
After the long bearish market, which many dubbed as the "crypto winter", 2019 has seen many coins change their stories. These decentralized applications based on blockchain technology have made significant changes to the entire financial sector as you know it.
While some coins might have spontaneous growth in days or even weeks, many saw a slow continuous increase in the last three quarters of 2019.
WHICH CRYPTOCURRENCY ACHIEVED THE BIGGEST GAINS IN 2019? WHY?
BITCOIN (BTC)
In the Q1 Q2 and Q3 of 2019, Bitcoin, the largest cryptocurrency, has seen incredible growth. Between January 1 and May 1 of this year, the coin increased in value from $3,862 per coin to $5,412 per coin.  This saw investors get, returns of nearly 10 per cent, especially those that invested during the Q1. The price of BTC eventually rose to heights of $13000 per coin. Bitcoin growth is pegged on its dominance in the cryptocurrency space. Being the earliest coins and among top 10 cryptocurrencies, BTC remains quite popular among cryptocurrency users. It also provides vast returns for investors. Currently, the currency is trading at $9448. BTC is by far the biggest cryptocurrency and the oldest coin owning more than 40% share of the total cryptocurrency market cap.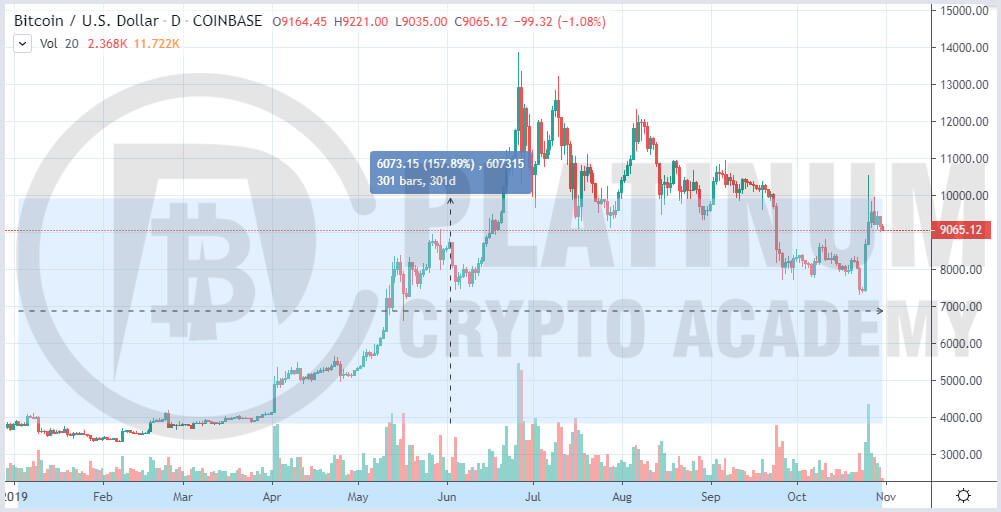 ETHEREUM (ETH)

The crypto winter caused Ethereum to suffer significant losses. However, 2019 bought hope to its investors within the Ethereum space. Since the beginning of this year, the coin got increased attention from crypto developers and has been able to maintain most of its positive gains.
At the beginning of the year, Ethereum was trading for around $140 per coin. In May, the prices increased to $200. The coins have seen a slight drop and are now (October 29) trading at $185 per coin.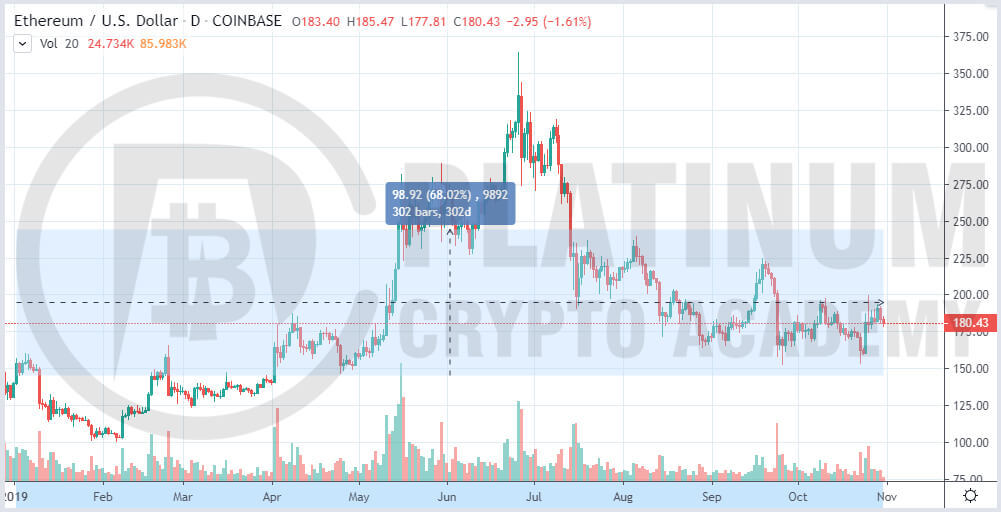 BASIC ATTENTION TOKEN (BAT)
Basic Attention Token is a cryptocurrency token designed to bring a new way of sponsorship on the internet. In 2019, the coin saw its value tripled. Those that invested between January 1 and April 20 saw the coin increase in value from $0.13 to $0.44 per coin. Though the currency has experienced a slight dip to around $0.37 per coin, its rise saw investors gain tons of money.  The coin has since far dropped at is currently trading at $0.24. Now, there are about 1.3 billion BAT coins in circulations.
RIPPLE (XRP)
Ripple is the 3rd crypto after Bitcoin and Ethereum. Ripple is slightly different from most cryptocurrencies. It a venture-backed startup that offers financial settlement services to the banks. These services allow them o make transactions directly and instantly across national borders. In 2019, the coin started with a price of about $0.31. The price rose to $0.44 in May.
TOP 10 CRYPTOCURRENCIES WHICH STOOD OUT IN 2019
There many coins available in the market. However, some did quite well, making them the ideal investment in 2019. While some investors made short term investments, others took a bigger risk and made long term investments. However, both hoped to make huge earnings from their investments. Here are some of the top 10 cryptocurrencies: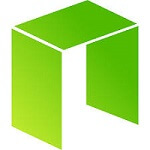 Neo (NEO)
NEO is known as the China-based Ethereum. It is a smart contract application that uses sophisticated technology underpinned by a Delegated Byzantine Fault Tolerant system. This technology uses improved proof of stake tech. Neo is a highly liquid asset. The coin has gained popularity because of its similarities with the Ethereum coin. However, on the Neo platform, tokens are distributed to prove ownership of an asset, instead of the asset itself.  NEO Price today is $10.94. Its current circulating supply is NEO 70,538,831 with a market capitalization of $771, 653,925.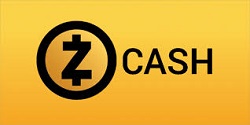 Zcash Coin
While Zcash is mostly new to the market, it has gained so much attention in the short span it has been around. Zcash is an open-source cryptocurrency and has about 21 million coins in transactions. Zcash Price for today is $38.95. Its current circulating supply is ZEC 7, 732,256 with a market cap of $301,133,840.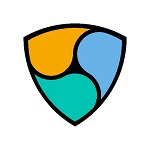 Nem (NEM)
Nem is different from other digital currencies. Unlike other cryptos, users harvest instead of mining. The other difference is proof-of-importance to determine who harvests the next block. NEM transactions take around 6 seconds to show up and 20 seconds to confirm. NEM is incredibly scalable which takes about 3000 tx/s where BTC is bogging down at 4 tx/s.
The digital currency has also gained popularity in the cryptocurrency market because the transaction cost is meagre, around .01% fee. Another contributing factor is that NEM uses 100x less power than BTC to run a node or harvest.NEM Price for today is $0.042693. Its current circulating supply is XEM 8,999,999,999 with a market cap of $384,233,667.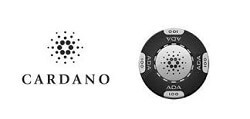 Cardano (ADA)
Cardano is the distributed computing platform that implements blockchain technology for the ADA coin. Cardano is an entirely open-source cryptocurrency project. It is also the first cryptocurrency platform, based on the Haskell code, an industrial product used for mission-critical systems. Cardano Price for today is $0.042851. Its current circulating supply is ADA 25,927,070,538 with a market cap of $1,110,993,363.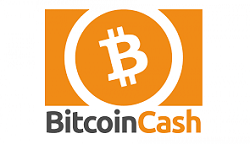 Bitcoin Cash (BCH)
Bitcoin Cash is one of the most successful forks of BTC. The coin was once listed top 3 cryptocurrencies in term of Market Cap. However, this has since changed. Despite the hard fork that saw the creation of Bitcoin SV, BCH is still a growing strong. The coin is currently trading at $29.41 its current circulating supply is 18,083,363 with a market cap of $5,233,463,617.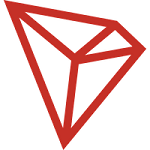 Tron (TRX)
Launched by Justin Sun, Tron, is attracting more and more investors. Investors in the Tron ecosystem usually buy the coin when the prices are low and wait for the guaranteed price rise. The coins were mainly created to promote and support the entertainment industry. Through the Tron ecosystem, users can upload and download various types of media without the intervention of third parties like Google Play Store and other middlemen parties. TRON Price for today is $0.020760. Its current circulating supply is TRX 66,682,072,191 with a market cap of $1, 384,335 571.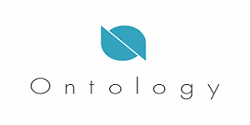 Ontology (ONT)
Ontology is a high-performance multi-chain focused on the creation of interoperable blockchain channels. In the Q3, the coins saw a sudden rise in the market capital. The creators also made their main net launch and other developments during this period. Ontology Price for today is $0.877904. It has a current circulating supply of ONT 555,855,170 with a market cap of $487,983,702.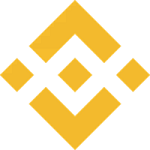 Binance Coin (BNB)
Currently, BNB is listed under the top 30 cryptocurrencies in the world by market cap. Binance has high liquidity. BNB offers great prospects in the long run as it increases steadily at times of turmoil, too. Since it has added 15 new tokens, it has seen around 50% adoption after that. Binance Coin Price for today is $20.63. Its current circulating supply is BNB 155,536,713 with a market cap of $3,207,944,954.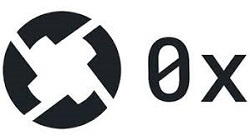 0x (ZRX)
0x is a decentralized exchange of ERC20 tokens. To get the coin, users can directly place the orders from their Ethereum wallets. It allows much greater liquidity as compared to the other cryptocurrencies. ZRX was the first ERC-20 token to be listed by Coinbase. 0x Price for today is $0.287752 Its current circulating supply is ZRX 601,745,345 with a market cap of $173,153,239.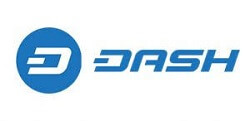 Dash (DASH)
Launched in 2015, the cryptocurrency project has a market capitalization of $2,036,525,273. Dash is currently handling about $100 million worth of transactions daily. The coin has gained popularity because it is safe and secure. Dash Price for today (October 29) is $73.76. Its current circulating supply is DASH 9, 119,776 with a market cap of $1,294,142,348.
WHICH TOP 10 CRYPTOCURRENCIES WILL EXPLODE IN 2020?
From research and expert predictions, here are top 10 cryptocurrencies that will pose as good investments in 2020. As an investor, you should watch out for:
Bitcoin (BTC)
Ripple (XRP)
Litecoin (LTC)
NEO
Ethereum (ETH)
TRON (TRX
Stellar (XLM)
EOS
BNB – Binance Coin
NEM
Put in mind that investment in cryptocurrency project and blockchain technology requires one to understand these technologies.
With this list, we hope to help you make the right investment in 2109 and hopefully in 2020. Always remember to do more research into the coins before investing your funds. Importantly, the volatility of the cryptocurrency market should not be ignored. We will update our list as frequently as possible.
Hopefully, you have enjoyed today's article. Thanks for reading!
Have a fantastic day!
Live from the Platinum Crypto Trading Floor.
Earnings Disclaimer: The information you'll find in this article is for educational purpose only. We make no promise or guarantee of income or earnings. You have to do some work, use your best judgement and perform due diligence before using the information in this article. Your success is still up to you. Nothing in this article is intended to be professional, legal, financial and/or accounting advice. Always seek competent advice from professionals in these matters. If you break the city or other local laws, we will not be held liable for any damages you incur.