Hi Crypto Network,
The best cryptocurrency trading platform in 2020 is a widely discussed topic, but how do you know which platform to use. This article will guide you and provide tips on what to look out for and what to avoid when searching for the platform of choice in the crypto space. The Best cryptocurrency trading platform in 2020 is a clear front runner and a must use platfrom for anyone in the crypto space.
Cryptocurrency exchanges and trading have experienced tremendous growth in 2020. Crypto trading platforms have been receiving more customers in the past few months. The increased trading volumes can significantly be attributed to digitalization that has come with the COVID 19 pandemic.
With people working from their homes, digital currencies are more convenient compared to fiat currency. In February 2020, Bitcoin hit an yearly all-time high of $10,429, breaking the $10,000 resistance level. As of this month, its price has managed to stay above the 10000 marks, although analysts have predicted a flash crash.
To invest in cryptocurrencies, one has to be familiar with the basics of the crypto market. Unlike other markets, this specific one is very volatile and susceptible to many challenges. However, one should not shy away from trading cryptocurrencies. A good trading platform is among the several factors that one has to look for when trading cryptocurrencies.
WHAT IS CRYPTOCURRENCY?
It is close to impossible for one to invest in cryptocurrencies without knowing the minor details of these currencies. Unlike regular currencies, they are digital assets that use a peer-to-peer technology known as the blockchain, which records their transactions. The blockchain uses cryptography technology to encrypt the transaction and ownership of the digital currencies. This encryption makes it hard for anyone to tamper with the transactions, commonly referred to as in the crypto world.
There are more than 2000 cryptocurrencies, traded publicly, that one can choose from. These coins have monetary value to them that determine their rank in the market. The top cryptocurrencies as of this year are Bitcoin (BTC), Ethereum (ETH), XPR (XRP), Tether (USDT), Bitcoin Cash (BCH), and Litecoin (LTC) among others. Each coin has its blockchain network where it is mined and stored. The mining process is done by microprocessors in computers and can be quite expensive.
Cryptocurrencies are traded in platforms known as exchanges. These exchanges allow users to either invest or trade in cryptocurrencies. When it comes to trading crypto, exchanging them with fiat currency or other cryptocurrencies can do. The most traded pair is the crypto-fiat pair. Every pair has a specific rate at which it is sold, and this price changes depending on several factors controlling the market.  The price action can be determined by factors such as mining cost, government regulations, and Bitcoin's trend. It is also worth noting that different crypto exchanging platforms offer different exchange rates.
WHY INVEST AND TRADE IN THE CRYPTOCURRENCY MARKET?
The advantage of the crypto world is that one can make money in various ways. From exchanging, buying, and selling of crypto to offering advice to investors and opening an exchange among others. All these investments are worth it because:
Security is guaranteed
Any investment is risky as it is any other investment, but the blockchain is immune to alteration when it comes to security. The cryptography encryption registers every transaction that a single coin is involved in the blockchain. This encryption involves advanced coding that is used in the block and digital wallet. An added security feature is that the transactions are time-stamped:
Also, these wallets can only be opened using keys that cannot be accessed by unauthorized people apart from the owner. The named features eliminate threats that are associated with fiat currency: theft, fraud, among others.
Easy accessibility
Cryptocurrencies are free from any form of centralization, which is associated with fiat currency. One does not have to go through brokers or financial institutions to access your money. The only thing you will need is to register with an exchange platform, get a digital wallet and transact. Mobile wallets are examples of software wallets that can access your digital currency anytime and anywhere.
There are different types of digital wallets, that is, hardware wallets and software wallets. The main difference between these two is that hardware wallets store the keys and crypto in hard drives while software in computer software.
Good returns
For a while, Skeptics have always termed cryptocurrency as a risky investment due to the volatile nature of its market. I would say that the volatility is the more reason to invest. For instance, one can buy bitcoin when its price is low and, in less than a week, sell it when its price has sky-scraped. It just needs the right timing and investment advice. One has to look for a good exchange platform that offers this advice.
BEST CRYPTOCURRENCY TRADING PLATFORM IN 2020 – PROS AND CONS OF CRYPTOCURRENCY TRADING PLATFORMS
Cryptocurrency trading platforms, also known as exchanges, allow one to exchange or invest in cryptocurrencies. One has to open an account with one of these platforms first before dealing with cryptocurrencies. These platforms offer many services that make cryptocurrency trading easy and beneficial.
A lot has been said about Cryptocurrency exchanges being a treat to the traditional financial institution. Apart from being digitalized, they are entirely decentralized. This quality does away with brokers and banks than in a way, have a say when it comes to their client's money. Below are some of the advantages and disadvantages of exchange platforms.
ADVANTAGES OF TRADING PLATFORMS
Monopoly over your money
The decentralization nature that comes with exchanges makes the owner have a monopoly over their digital assets. The blockchain allows peer-to-peer transactions between cryptocurrency owners in the network.
Trade beyond boarders
Moving cryptocurrencies from one person to another is not constrained by jurisdiction at all. As long as trading platforms have an office in the area, transactions can happen anywhere. Using fiat currencies and traditional banks, one had to travel to the buildings and rely on someone to transact.
Low transaction fees
The trading fee used to move cryptocurrencies from one user to another is way cheaper than the charges inflicted using fiat currency: transferring funds, fees for writing checks, and credit card fees. Trading platforms being online will only charge on when a transaction is done.
Security
Cryptocurrency transaction is secured by advanced encryption known as cryptography. The technology records every transaction made through the trading platform. Also, the transactions have to be verified by several users in the network. Such security gives users a total monopoly such that the trading platforms cannot interfere with the transactions.
DISADVANTAGES OF TRADING PLATFORMS
Fake platforms
There can be fake platforms that can be formed to steal from people. The most popular form of fraud is the Ponzi scheme, also known as pyramid schemes. In these schemes, the platform lures investors to invest with promises of tremendous profit over a short period. They later flee with all the investor's money.
Users don't have exclusive privacy
The platform has most, if not all, the personal details of their users from one's email, IP address, and details about your transactions. Also, exchanges that offer online wallets may have access to your assets.
Cyber Crimes
With exchanges being online, they are not entirely immune to cybercrimes such as data breach. As much as the blockchain is immutable doesn't guarantee that trading platforms are too. There have been several cases of hacking where hackers steal user's data. Just last year, a significant trading platform was hacked and their customer's data taken, after which the hackers demanded 300BTC threatening to release the data.
Involvement in the Dark Market
Freedom from being regulated by authorities has made cryptocurrency trading to be used to carry out illegal activities on the dark web. Before cryptocurrencies were adopted in the mainstream, they were mostly used in the Dark market, and they still are. Bitcoin and other altcoins are used to facilitate drug trafficking, human trafficking, and terrorism. This challenge is significantly countering government attempts to curb these activities.
WHAT IS THE BEST CRYPTOCURRENCY TRADING PLATFORM?
Before venturing into cryptocurrency investment, one has to first look for a good exchange platform. There are several qualities that any exchange platform ought to have to be categorized among the best.
The first stage of the short listing is done to identify fake exchanges. With the increasing popularity of cryptocurrencies, more exchanges are coming up. Some of these platforms are not legit: they are out to scam investors. One needs to do a thorough background check on these exchanges before investing in them. There are several things to look out for on these platforms.
Check the platform's website's URL. Fake platforms usually have noticeable spelling mistakes and errors on their URL.
Reputation. It is easy to recognize a fake trading platform by looking at what other people are saying concerning it.
Check whether it is a verified platform. Does it have 'real' people working for them?
Look out for Pyramid schemes. Most fake platforms are known to pull off these schemes just to steal from investors.
After you have eliminated fake platforms, you can go ahead and look for the following qualities that a platform should have to be termed as the 'best.'
It should be trustworthy
Any investor will first look for a platform that they can trust with their valuables. As much as trading platforms are secure, it is not a guarantee that they can be trusted. A trustworthy platform allows investors to trade with them and doesn't interfere with their trade. Such platforms will have reasonable trading fees that don't bring loss to the investor.
You can also know their trustworthiness by how they interact with the community and whether they are free to share important information about the company's details, such as their policies, among others.
It should have reliable customer service
A platform that has a user-friendly interface is crucial for easing transactions for users, especially for beginners. You can gauge their reliability by responding to user queries and their speed in offering these services. Reviews by their customers will also say much about their services.
Diversified payment methods
A good exchange platform has several payment methods ranging from fiat currency, credit cards, debit cards, and other cryptocurrencies. Others might also have Automated Teller Machines (ATM) from which you can move your cryptocurrencies with ease.
It should be secure
Security should be at the top of your list of characteristics of an excellent online trading platform. Checking their website security standards will help in determining the quality of their security. Any good website should have an SSL certificate that certifies that they are authentic and provide excellent services. Besides, If the platform offers online wallets, then they should have the highest level of security.
Fair trading fees
Apart from the above qualities, a good exchange should not have high trading fees than other platforms. One can look at several platforms comparing the fees to settle on the best.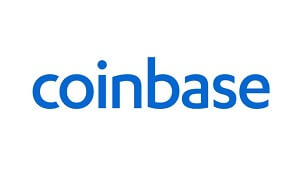 The Best cryptocurrency trading platform in 2020 and looking at the above qualities, Coinbase exchange has qualified to be the best cryptocurrency trading platform. It is known to be the best bitcoin exchange platform in the world. It only deals in bitcoin but also other altcoins such as Ethereum (ETH), Bitcoin Cash (BTC), DASH, and Litecoin (LCT), among others. Coinbase isn't the only exchange which we can say good things about here is a link to our top 5 exchanges
Coinbase is also situated in more than 30 countries in the United States, UK, Singapore, Australia, Canada, and Europe, Germany exempted. It was until recently that it expanded to the Netherlands, France, and Spain. There have also been attempts to have an office in Hong Kong which has been countered by the hostile trading relations between the US and China. This popularity has helped in earning the trust of many.
Besides that, Coinbase has a wide range of payment methods: you can transact using a debit card, credit card, bank transfer, cryptocurrencies exchange, and SEPA transfer. By these methods, Coinbase, unlike most exchanges, has bridged the gap between a user's fiat currency bank and their crypto accounts.
When it comes to community involvement, Coinbase allows people to have excellent investments in their prime platform known as Coinbase pro. This platform provides institution investments by offering advanced tools and a margin trading for crypto-to-crypto and fiat-to-crypto trading. A Coinbase user can also use Coinbase pro by merely upgrading.
Hopefully, you have enjoyed today's article. Thanks for reading!
Have a fantastic day!
Live from the Platinum Crypto Trading Floor.
Earnings Disclaimer: The information you'll find in this article is for educational purpose only. We make no promise or guarantee of income or earnings. You have to do some work, use your best judgement and perform due diligence before using the information in this article. Your success is still up to you. Nothing in this article is intended to be professional, legal, financial and/or accounting advice. Always seek competent advice from professionals in these matters. If you break the city or other local laws, we will not be held liable for any damages you incur.