Good Morning Crypto Traders,
What a beautiful week in the crypto world, we've had some lovely developments. With the market cap looking stable above $310 billion, I wanted to once again introduce our industry-leading magazine "Cryptonaire Weekly" where we keep you up to date with the current state of the markets, and the major developments going on in the World of trading Cryptocurrencies and Bitcoin Business.
THE YEAR OF MASS ADOPTION
As we have said many times before, 2017 was just a year of awareness from a cryptocurrency perspective. 2018 is going to be the year of mass adoption. Jack Dorsey, the co-founder and CEO of Twitter, has stated that:
"Bitcoin could result in a major shift in currencies and expects Bitcoin to become the single global currency within the next decade"
In today's article, we want to show you the companies that have adopted Bitcoin Business and also teach you how to start profiting from this Bitcoin Business.
10 REASONS WHY BUSINESSES SHOULD ACCEPT BITCOINS
From being a mere peer-to-peer electronic currency that revolutionized the idea of a decentralized market, to establish a market cap of over 300 billion dollars, Bitcoin business has come a long way. Still, there are many companies who fail to realize its importance in their business. If you are one of them, then read along as we share some of the key reasons for accepting this wonder coin, and the difference that it can create for your business.
WHY SHOULD MY BUSINESS CONSIDER ACCEPTING BITCOINS?
Today's article is focused on how businesses can benefit from Crypto acceptance, and how to get started.
1. EXPAND YOUR BUSINESS WITH SUPPORT FROM THE BITCOIN BUSINESS COMMUNITY
Look around and you'll find over 90,000+ companies accepting Bitcoin Business for their products and services, including us, and the number only keeps on increasing with time. This is because it acts as a strong tool for both development and growth. People who structure the community move to great lengths in order to support Bitcoin-friendly businesses.
2. ACQUIRE A COMPETITIVE EDGE
Most of the time, companies are taken aback by the idea of accepting Bitcoins for Business due to one fine question: "what does it really have in store for us?". Well, when you rethink the same question from the perspective of a customer, then you come up with a whole new payment option, where they are able to maximize their benefits from the coins and Bitcoin Business. This only enhances the overall customer experience and allows you to establish a competitive edge from the rest.
3. LOWER TRANSACTION FEES
The transaction fees of Bitcoins are significantly lower than any of the traditional modes of purchase. This itself makes it an obvious reason to adopt the idea. Any small company that has just made its way can easily save about 2-3% from the fees that are typically charged for credit/debit card payments, and 6% for PayPal. Moreover, established companies can pass on these savings by rewarding their customers with rebates and discounts.
4. RAISE BRAND AWARENESS
As stated, Bitcoin Business enthusiasts are often on the lookout for businesses accepting Bitcoins. As a result of which, directories have been formed so as to help them find a potential match in no time. When you begin to accept the coins, then your company grabs an opportunity to be enlisted amongst some of the few names, helping you reach out to your target audience in an exceptional way.
5. BECOME AN INDUSTRY LEADER
Let's face it, the number of companies that accept Bitcoin currency is now on the rise, and ten years from now you will find each and every business entangled with the trend. Hence, if done right now, it's you who becomes the leader.
6. ADD TO THE EXISTING VALUE OF THE BUSINESS
Opting for such a coin that has been in the news ever since its inception, showcases your willingness towards change and how you strive to bring nothing but the best for your customers. Drop a quick mail about the vision that you have, stating how the bitcoin business will move in future.
7. NO EXPOSURE TO THE PRICE VOLATILITY
If you have been following Bitcoin business then you will notice that the question of volatility has been wiped out for a long time. Even though its common to see the price move way beyond 30%+ in 24 hours, still this will not impact the bitcoin business in any way, thanks to companies like Coinbase and BitPay. What you get is instant payment, as the coins are converted into USD instantly at the same value, no matter how adverse the fluctuations might be.
8. HAVE MORE AWARENESS IN THE NON-PROFIT SECTOR
According to all Bitcoin Consultant, Bitcoin business has been widely used for crowdfunding by various non-profit organizations. If you own one, then accept them and take advantage of the awareness that they deliver.
9. GAIN OPTIMUM MEDIA COVERAGE
When calculations are brought together, it's only 1% of the entire world's population that utilises Bitcoin currency. Though this may not sound like a good reason to accept them, don't overlook the fact that such a number even brings amazing media exposure too. Also, the demographics of Bitcoin business has been improving, and with the current numbers, one can easily foresee its vibrant future.
10. YOU DON'T HAVE TO BE A BITCOIN EXPERT
Understanding Bitcoin business can be difficult, but when you have our professional Bitcoin Consultant services by your side there is absolutely nothing that you need to worry about. Getting set up and ready to adapt to the crypto revolution is key for any business owner.
If you want to find out more and learn how to start accepting Bitcoin in your business, book a free consultation and we will help you through the entire process, simplifying each and every step so you can feel comfortable accepting cryptocurrencies into your business.
Businesses and Governments from around the World are slowly accepting Virtual Currencies, as they collaborate with upcoming Third-party Bitcoin services that act as the middleman to facilitate the exchange of Cryptocurrency directly to Fiat Currency.
THERE ARE MANY COMPANIES THAT ACCEPT BITCOIN BUSINESS:-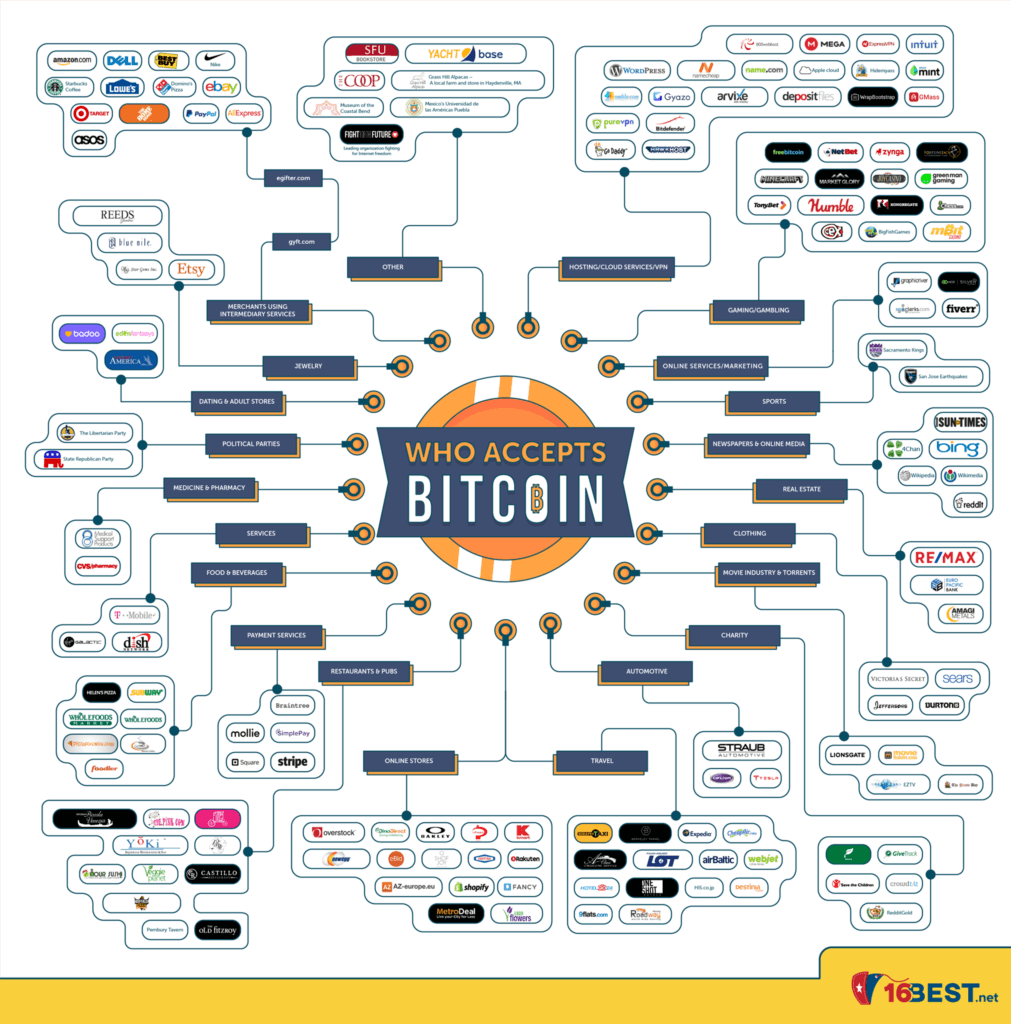 Newegg.com – Online electronics retailer now uses Bitpay to accept Bitcoin.
Overstock.com – Accepts Bitcoin, sells high-value items at lower prices due to overstocking.
Microsoft – Users can use Bitcoin on an Xbox or in the Windows Store.
Tesla – Payments for their cars can be accepted with Bitcoin.
Shopify – An online store for users who which to sell their products online.
Save The Children – One of the world's leading global charity organizations accepts donations in Bitcoin.
Reddit – You can buy premium features on Reddit with Bitcoin.
Gyft – Allows you to buy gift cards using Bitcoin.
As you can see from just a short list there is diversity and acceptance of cryptocurrencies across the board. Be the first in your sector to accept Bitcoin and Cryptocurrencies!
If you've booked your session above, we look forward to speaking to you soon!
Hopefully, you have enjoyed today's article. Thanks for reading!
Have a fantastic day!
Richard Baker
Live from the Platinum Crypto Trading Floor.
Earnings Disclaimer:
The information you'll find in this article is for educational purpose only. We make no promise or guarantee of income or earnings. You have to do some work, use your best judgement and perform due diligence before using the information in this article. Your success is still up to you. Nothing in this article is intended to be professional, legal, financial and/or accounting advice. Always seek competent advice from professionals in these matters. If you break the city or other local laws, we will not be held liable for any damages you incur.