How to Earn Cryptocurrency income is simple if you know where to start. Today we discuss the top 5 ways to start earning passive income. Firstly I wanted to spend a moment thanking all the subscribers and follwers for all the positive messages we received about the my previous article 'INVESTING IN BITCOIN – THE PROS AND THE CONS' I really hope this helped all the newcomers to the industry as well as the more seasoned hodlers.
Secondly well the markets have certainly seen some action this week with the early parts of the week showin major bullish momentum. Most of the major cap coins have seen some quality gains and the overall market cap has risen from the low 200B mark to $220+ Billion. Market sentiment is still on the caucious side but lets see how the remainder of the week unfolds.
POPULARITY OF CRYPTOCURRENCIES
The popularity of cryptocurrencies in the different sectors of the economy has grown massively. Its growth comes despite the doubt revolving around its adoption. As part of the ways to use cryptocurrencies that are making it popular, is its ability to create an income. Yes, you heard right. While you can settle bills using cryptocurrencies, you also have the choice of making a passive income.
To earn crypto passive income is not just for people with knowledge on how it works or for people who own digital cash. Below, we will identify how to make money with digital currency as well as identify the best digital currencies for passive income.
HOW TO EARN CRYPTOCURRENCY PROFTIS?
You will be glad to know that you can make money with cryptocurrencies online, even with no experience. If you are interested in knowing how to make money with cryptocurrency, well here is your chance. We will highlight the different ways you can earn cryptocurrency via this channel.
Buy and hold
When listening to investment advice on making money via cryptocurrency, buying, and holding is the most common method you will hear. You will buy currency then wait until it increases its value before selling it. You will then cash out when the prices are higher than your buying price. This process is similar to that of investing in stocks/shares.
Buy and hold for dividends
The above method will make you money by selling your crypto at a higher price than your buying price. However, buying and holding for dividends will pay you by for holding them. In this case, you do not own the cryptocurrency. Instead, your role is to keep it in circulation. Some coins that you can consider under this method include but are not limited to NEO and KuCoin.
Mining
Mining cryptocurrency is an excellent way to earn cryptocurrency. You will need to invest in the necessary equipment, set it up, and allow it to operate. This method works by having your computer solve complex mathematical concerns, and after solving the problem, you are rewarded with digital currency.
Staking cryptocurrencies
This method is a combination of holding and selling and holding and selling for dividends. This advantage is dependent on the currency you buy. For coins such as neblio, you can buy it and hold it to sell when the time is right while at the same time receiving dividends from holding it. You will be killing two birds with one stone.
Day trading
Day trading is a more advanced method, and it may not be everyone's cup of tea. It refers to identifying patterns in financial trading charts daily. Making money through this method is possible only if you are keen on following the market trends. You can buy and sell cryptocurrency by the hour. For example, you can buy bitcoin, litecoin, or any other cryptocurrency and sell an hour later when the prices increase. However, this can only happen if you are precise, knowledgeable, and fast. You will be able track trading volume and gather sufficient data to make the right decisions.
WHAT ARE PASSIVE WAYS TO EARN CRYPTOCURRENCY?
As indicated, there are different ways of making money with cryptocurrencies and, more specifically to earn cryptocurrency passive income.
Staking cryptocurrencies
Staking coins is another simple way to earn crypto passive income with cryptocurrency. For it to work, you will need to follow a proof of stake consensus mechanism. Also, put your coins in an open wallet over a period of time that will eventually generate new similar coins.
For example, you can consider Neblio, proof of stake cryptocurrency. By holding, let us say 20 of these coins, you can total the number to 23. The additional coins act as staking rewards, thus the source of income.
Holding Dividend-paying exchange coins
Dividends from a financial perspective do not require you to sell any product. With cryptocurrencies, all you have to do is identify the digital currencies that pay dividends regularly. Rather than sell, you can hold cryptocurrencies and receive dividends that will add value to what you are holding. This mode of passive income from cryptocurrency requires research on which coins are worth the buying and holding in terms to earn crypto interest. Some key players in the market include BTMX, KuCoin, as well as TenX.
Run a Masternode
Masternodes on Proof of Work or Proof of Stake cryptocurrencies add to ways of making money from crypto by holding them. Masternode refers to a cryptocurrency full node or a computer wallet that plays the role of keeping the full copy of the blockchain in real time. In addition, running a masternode will help to perform specific tasks, which will earn crypto rewards.
The mentioned tasks may include partaking in instant transactions, increasing the privacy of the transactions, or getting involved in governing and voting. However, every currency comes with a limit on the minimum coin holdings to run a masternode. For example, you will need 1000 DASH units to run a masternode. Also, there will be a variance in the hardware required to run the different nodes.

HOW CRYPTO DIVIDENDS ARE THE FUTURE OF PASSIVE INCOME
The crypto world is embracing the different modes of making an income via digital currency. However, looking at where the community is leaning towards, it is safe to say that crypto dividends may be the future of a passive income with cryptocurrency.
Earn crypto interest/dividends on a regular is an excellent way of generating an income. With a majority buying cryptocurrency and retaining them in the long-term, thus, reducing trading fees, earn crypto through dividends is a better alternative. Keeping in mind that cryptocurrency comes with a volatile trait on its prices; dividends will give an income source as you await a significant price increase.
EARN CRYPTOCURRENCY – TOP 5 WAYS FOR PASSIVE REVENUE GENERATION
As the popularity of crypto increases, many are embracing the technology behind it, blockchain. Others are also seeking alternative ways to make some extra income through cryptocurrency. It is not just about randomly picking a digital currency. You should lean towards a reliable and popular asset.
Some of the best cryptocurrency ways to earn cryptocurrency for a passive income currently include NEO, Vechain, Waves, Dash, and DCR.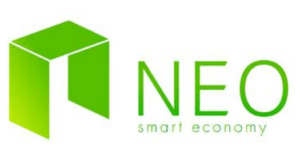 NEO is unique due to its indivisibility, whereby you cannot subdivide one coin. It also has a "fuel" model used in the form of GAS tokens. NEO holders receive 7 GAS automatically every time the next block is found.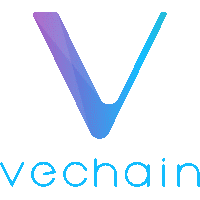 VeChain provides two types of coins, namely VET and THOR. VET token holders will receive THOR tokens from staking. There is no minimum of staking, making it affordable for right about any investor to join in.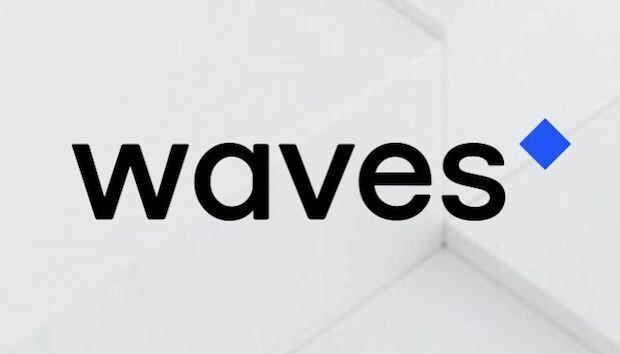 WAVES is using a leased Proof of Stake algorithm allowing investors to rent their balance for full nodes. By renting WAVES, the contractors will be able to pay a percentage as a reward to the owner. You can also participate in the mining process, but you must own a minimum of 1000 WAVES.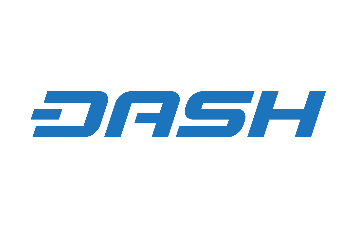 DASH does not use the Proof of Stake algorithm, but it employs a masternode system. With DASH, token owners can receive dividends. To receive these dividends, you must own a masternode with 1000 DASH coins in your wallet. Annual earning interest is estimated between 7.5 and 8.4%.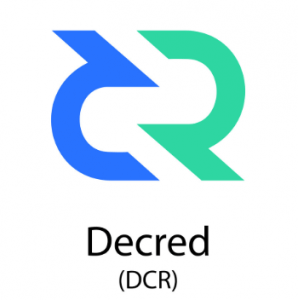 Decred (DCR) allows users to receive passive income with cryptocurrency by purchasing "tickets." These tickets allow investors to vote on significant issues on the Decred network. Also, by holding a given number of coins in their wallets, the users will receive a 30% block mining reward.
Hopefully, you have enjoyed today's article. Thanks for reading! Have a fantastic day! Live from the Platinum Crypto Trading Floor.

Earnings Disclaimer: The information you'll find in this article is for educational purpose only. We make no promise or guarantee of income or earnings. You have to do some work, use your best judgement and perform due diligence before using the information in this article. Your success is still up to you. Nothing in this article is intended to be professional, legal, financial and/or accounting advice. Always seek competent advice from professionals in these matters. If you break the city or other local laws, we will not be held liable for any damages you incur.