Hi Crypto Network,
Crypto lending basically entails lenders loaning their crypto digital assets at an agreed upon interest rate .On the other hand, borrowers are able to get access to these crypto either as stable coins, fiat or crypto. The borrowers will also have to provide crypto as collateral for these crypto backed loans
CRYPTO LENDING EXPLAINED – HOW DOES IT WORK AND HOW PROFITABLE IS IT


Investors locking in their crypto assets and demanding interest rates from that creates liquidity in the market. This has created totally new asset classes in Decentralised Finance (DeFi). DeFi an open financial system that works by laying down rules and guidelines for all members that may want to participate in it. Operating it on the Blockchain network makes it trustless, permission less and free from any form of censorship.
Towards the start of 2020, over two million Ether was locked in these decentralised finance applications. Multiple firms are involved in offering decentralised finance applications with varying interest rates and loan terms .These services and offerings are also platform specific. For example, a decentralised finance application may offer its users fiat loans that are collateralised by their crypto assets. Borrowers need to have a collateral base of up to 1.5 times the value they are borrowing. Lenders can get a return of up to 6.2 % APY. In some platforms the yield that a lender may get may be as high as 14%.All of this depends on each platform. Lowest yield offered is about 2.3% APY.
WHAT DOES THE LENDING OF CRYPTOCURRENCY MEAN?
Lending Crypto currency basically means offering your "idle" crypto assets to be used by another party and it has to be paid back with interest after a given time frame. The terms and conditions that will govern this transaction will have to be agreed upon before you lend your crypto assets. At the end of the period, you will still have access to your crypto assets and also have some interest charged upon it. This interest can either be fiat, stable coins or in crypto depending on the platform that you are working with.
HIGH INTEREST-PAYING OPTIONS FOR CRYPTO LENDERS
There are different kinds of lending arrangements involved and it varies from one platform to another. Interest rates range from 2% to over 15% depending on the platform.
Crypto to Fiat lending
This basically involves borrowers who may need access to fiat currencies. After meeting the collateral requirements in the loan agreements, they will then have the fiat loan sent to their respective bank accounts.
Crypto to Crypto Lending
This works on individuals who may have crypto that they want to "hodl". They lend it out and earn interest on it after a specific time frame.
Credit score lending
This involves lending based on the credit score of the borrowers.
Liquidations
This basically involves sourcing for loans that have surpassed their required Loan to Value Ratios and then paying off these loans. Once you make these loan repayments, you get to earn fees as a result of doing this
Rate Arbitrage
This is basically taking a loan from one platform that offers a lower interest rate and then lending the loan to anther platform that offers a higher interest rate. You can then profit from the difference in interest rates.
Leveraging
Investors can take advantage of this by taking a loan, deposit the correct amount of collateral and then taking another loan. You can do this in a loop until you get the exact amount of loan that you want.
Flash Loans
These are loans that are provided within one Blockchain transaction and they are supposed to be paid before end of the transaction. Otherwise, if this is not done then the whole transaction is cancelled.
HOW TO START CRYPTOCURRENCY LENDING?
Starting cryptocurrency lending first involves identifying the right platform that you need to work with. Once you have identified the platform and agree with their terms the next step involves depositing your crypto currency. Different cryptos and tokens will earn different interest rates. You should also check the terms of the loans and whom the loans are given to. This should give you an idea of your risk and exposure. Make sure to also check the specifics of the interest rates within those sites.
Interest rate returns will be automatically credited on your account at the end of the agreed time frame. This may be daily, weekly, monthly or annually.
TOP CRYPTO LENDING PLATFORMS




Nexo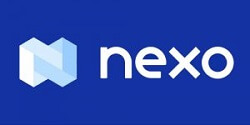 Nexo is a lending platform that offers loans to both individuals and institutions. So far, it has disbursed loans worth over USD 700 Million. This loan amount has been disbursed to over 200,000 clients. The platform has also partnered with other tech agencies to shove up its KYC and AML regulations. Lenders who join this platform get interest rates of up to 8% on their crypto assets.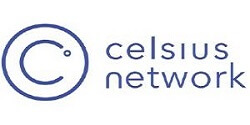 Celsius network operates an ingenious model that involves it lending crypto currencies to institutions. So far, it has on boarded and lent over one hundred institution borrowers. It has also given out Loans worth over USD 4 Billion. The platform offers interest rates of up to 10% to depositors on its platform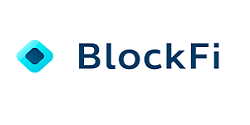 BlockFI is a platform that has partnered with other big names in the industry such as Gemini Custodial Services. Borrowers can get loan amounts from the platform with interest rates placed at 4.5%. There is no minimum deposit for lenders on this platform.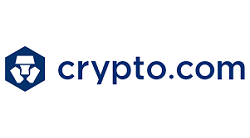 On Crypto.com, you can earn up to 8% per annum with your cryptocurrency. You can purchase crypto on this platform using your credit card at 0% fees. If you have stable coins, then you can earn up to 12% annually. Some of the top Cryptocurrencies supported on this platform are Ether, Bitcoin, XRP, Litecoin and Paxgold. It supports a total of seventeen Cryptocurrencies and eight stable coins.
If you would like to get a breakdown of the different platforms on the market, the crypto currencies they support and the interest you can earn from each currency, then you can check all of this at loanscan.io
INTRODUCTION TO NEW AGE OF CRYPTO LENDING – FINALMENTE GLOBAL
Finalmente Global (PTY) Ltd came into existence in the beginning of 2019 by three partners that were actively involved in the online marketing and online earning industry at the time. Due to the many non-legit programs and scams actively operating on the internet at the time. Presenting itself to be an opportunity to assist the community by creating a platform where members' funds would be used in transparent ways to generate profits. Funds received from the member/user is used to buy advertising space in bulk. The profits gained from this is then shared with the member/user.
Finalmente Global (PTY) Ltd, strives to be honest and transparent whilst being realistic in all its dealings. Finalmente Global (PTY) Ltd has successfully created a structured, formulated and thoroughly tested online platform for their members, with one exception: To be honest and realistic in all their dealings for the community to be able to earn fair and reasonable profits with their lending's. They created a platform similar to the websites all people are used to by now. There will be one difference, all funds would be utilized in a variety of online activities and generate profits in doing so.
FINALMENTE GLOBAL (PTY) LTD COMPARISON TO OTHER LENDING PROGRAMS
Finalmente Global (PTY) Ltd is a game changer for the lending industry. It introduces totally new concepts that were hitherto unseen in the lending industry. Think of it as Lending 2.0, it strives to take this concept to a whole new different level. One thing that stands out about the Finalmente Global (PTY) Ltd platform is its diversification strategy.
While other lending platforms are solely dependent on lending to generate revenues and pay their investors, Finalmente Global (PTY) Ltd has incorporated more than one revenue stream to drive growth within the company. What this does is that it minimises the risk of getting exposed to one revenue stream and reduce the risk of complete capital wipe out.
The platform also has daily, weekly, and fortnightly returns that can be given to investors. This short time frame for maturity ensures that lenders get a chance to reap from their investments on short-term time frames. The returns are also quite attractive and are some of the best in the industry.
If you would not want to participate as a lender, there is also a chance to join the referral program on this platform. There are different levels through which you can participate in this program, and the commissions are withdrawable. The platform also offers decent commissions that start from 3% on its first level.
WHAT PROFITS ARE POSSIBLE USING LENDING – FINALMENTE GLOBAL (PTY) LTD
Using the Finalmente Global (PTY) Ltd platform, users can invest from as low as 0.001 BTC. There are different packages with varying compensations. Whilst these returns are subjected to fluctuations, depending on market conditions and profits generated by the platform, at the time of writing this article, the following were the available options:
UNO STARTER package requires a minimum investment of 0.001 BTC and a maximum of 0.0025 BTC. The duration for these investments is one day and you will get a total compensation of 101.04% on your invested amount. Please note that this compensation is inclusive of the principal amount. Uno starter is for testing the platform and is only available until the maximum plan spent is reached.
The UNO CLASSIC package has a maximum of 1.5 BTC. The maximum duration is 7 days and has an interest of 7% on top of your principal after the seven-day period.
DUE NOVICE has a minimum investment of 0.015 BTC and maximum of 1.5BTC, a duration of one week (7 days) and a compensation of 7.60% on top of the invested amount,
TRE BUSINESS plan has a minimum investment of 0.0035 BTC, a maximum of 5 BTC. The duration of this investment is 14 days. After this period, you get an interest rate of 15.7% on top of your investment. The interest is available after the first 7 days of the 14-day period.
Finalmente Global (PTY) Ltd also offers long term plans, advertising rotators and pool plans.
Links: https://fshort.link/fmgmain_plans
Hopefully, you have enjoyed today's article. Thanks for reading!
Have a fantastic day!
Live from the Platinum Crypto Trading Floor.
Earnings Disclaimer: The information you'll find in this article is for educational purpose only. We make no promise or guarantee of income or earnings. You have to do some work, use your best judgement and perform due diligence before using the information in this article. Your success is still up to you. Nothing in this article is intended to be professional, legal, financial and/or accounting advice. Always seek competent advice from professionals in these matters. If you break the city or other local laws, we will not be held liable for any damages you incur.