There is no dearth of top cryptocurrencies that are available in the market today. However, when it comes to selecting the best cryptos for 2020 or those that are bound to explode in 2021, there are some great options available for investors.
In this article, we take a closer look at the top cryptocurrencies for 2020 and those that will likely witness a boom in 2021. Also, what trends/events shaped the crypto market in 2020, and what is the outlook for the future.
Development of the Cryptocurrency Space – Top Cryptocurrencies 2021
The cryptocurrency space is more than ten years old with over 5,500 varied cryptos as well as a market cap upwards of 250 billion dollars. According to researchers in America, the industry has currently reached the 4th supercycle. They further pointed towards the fact that the previous three epochs culminated in unique developments that have shaped the market on the whole.
The very first crypto phase occurred between 2009-2012 with the mining pools as well as cryptocurrency exchanges as the major highlights of the cycle. During the same time, most of the investors got attracted to BTC owing to its capability of transferring value trustlessly i.e. without any central intermediary.
On the other hand, the 2nd growth cycle was between 2012-2016 that witnessed cryptocurrency beginning to permeate into the larger technology space. This was the time when several developers were attracted to the potentials of blockchain technology, which further resulted in the emergence of altcoin crypto projects such as Ethereum. During this period, the ICO offering mania that began in 2017 and ended in 2018 was one of the major highlights as entrepreneurs and developers tried their best to convince the investors that their crypto project was the next emerging Bitcoin. It was around the same time that even BTC hit its highest ever price of around 19,800 in December in 2017.
This third cycle/epoch witnessed the growth & enhancement of the cryptocurrency space beyond the P2P cash systems, and into infrastructures such as DeFi or decentralized finance as well as decentralized apps.
Top Cryptocurrencies For 2021 & What Will Happen In The 4th Epoch?
As per what market experts and reports have to suggest, the cryptocurrency space has currently entered into the 4th supercycle. This phase will witness the emergence of many new projects. However, only those projects that emphasize transaction processing shall remain the primary focus of the existing cycle in 2021 and beyond. Thus, processors who will be able to handle increased transactions, or create innovative ways for serving fresh emerging transactional use cases, as well as profiles, shall earn the maximum share or percentage of the transaction fees available. This would incentivize and encourage them to continue supporting and building the network's infrastructure even in the future.
Going forward, cryptocurrency-based payment mechanisms that find an apt solution to scalability issues will evolve and grow further.
Top Cryptocurrencies – A Positive Outlook for 2021
When it comes to calculating the market cap in the crypto world, it is done through the multiplication of the prices of different virtual currencies by total digital coins available in the crypto market. This measure is highly useful in the understanding of the amount of money that flows in as well as out of the crypto market. Until 2016, the market capitalization did not exceed 18 billion, whereas, in the year 2019, the increasing market cap of all the cryptos was around 237.1 billion US dollars. Going by the current global trends, 2021 will witness this number growing further.
Given that there is no centralized authority that rules the prices of cryptocurrencies, digital coins can become highly volatile. This offers a tremendous opportunity for large ROIs for investors who are bullish about the crypto market and are searching for top cryptocurrency.
Because of a lack of central authority who rules on the price of cryptocurrencies, they can be volatile. This provides an opportunity for a large return on your investments but can also be high risk for traders who have less experience.
Giant companies such as Mastercard, Visa and PayPal have announced businesses into cryptocurrencies and will start providing sales to many users/investors soon. This is a huge step in the direction of the legitimacy of cryptocurrencies since it will make the coin easier to use while also ensuring wider regulations. This, in turn, will lead to the mass adoption of cryptocurrencies. With these giant companies entering into the crypto space, the scalability level can increase exponentially. At present, blockchain can easily accommodate around 2700 transactions in every block whereas Visa has the potential of processing 2000 transactions every second.
Apart from this, stablecoins, which are essentially digital coins pegged to the fiat currency and are used for hedging against the decline of crypto collateral prices, also has a bright future going forward. Stablecoins will likely witness much growth in 2021 primarily because of the instability of the non-centralized digital tokens in the long-term and also because.
Top Cryptocurrencies For 2021 – Which Ones Will Dominate!

1. Ethereum: Ethereum, just like Bitcoin, has managed to maintain an outstanding market capitalization since it was first launched in 2015. By December 2020, Ethereum had managed to reach a market capitalization of $82,507,291,691.
Despite the coronavirus led pandemic, which impacted the performance of almost all the cryptocurrencies in March, ETC has maintained a strong position throughout 2020. If you are searching for the top cryptocurrency for investment in 2021, then Ethereum is an excellent option.
At the start of September, the pricing of ETH touched $480, which was the crypto's highest price for 2020. Two main factors were responsible for this increase in value. One was the growth and expansion of Defi (decentralized finance). It must be noted that the ETH platform supports several cryptocurrencies that are responsible for driving the Decentralized Finance sector. These include Chainlink, Maker, and Wrapped Bitcoin.
In fact, ETH has processed around $13.5 billion worth DEX (decentralized exchanges) in 2020 all by itself, way higher than under $3 billion exchanged processed in 2019. The second reason why you must consider ETH in 2021 is because of the introduction of ETH 2.0. This upgrade has made Ethereum more efficient and once it will be processing more transactions much faster, we will see its pricing explode.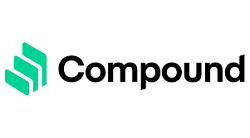 2. Compound (COMP): One major revolutionary feature of DeFi solutions is that it allows crypto investors to increase their crypto portfolios in unique ways, much simpler than time-consuming, traditional as well as expensive methods like mining or trading.
DeFi projects like COMP empower users to earn money by lending of digital assets. One of the top cryptocurrencies for 2021, COMP will allow users to easily deposit the tokens to any of the LPs (Liquidity Pools) and acquire tokens in exchange. With time, the rate of exchange between the original crypto deposited and cToken changes, which implies that lending money will generate interest amount for users, and thus become more profitable because the time for which funds were staked within the LP grows.
Even though several new decentralized finance projects have tried to create imaginative and creative ideas for the application of Defi technology, earning money via mining of digital assets continues to be a popular method of earning money with DeFi. Given that the entire decentralized structure has immense potential for growth in the future bulls runs, projects such as Compound will also witness a huge surge in pricing.

3. Rowan Energy: As the globe's first community-driven green energy and blockchain system, Rowan Energy plans to make several energy-based applications available in the twenty-first-century market. Another top cryptocurrency for 2021, Rowan Energy plans to decentralize and digitize the industry that hasn't witnessed any massive technological adaptation or revamping in a long time.
The blockchain-driven reward system on the platform will encourage individuals to install solar energy systems on their rooftops. As a result, customers will be able to exchange solar energy with each other, providing an inexpensive green energy-based solution as well as faster returns for the additional solar energy that they produce. All the transactions that take place on the Rowan Energy platform will be carried out in Rowan digital tokens.
There are many reasons why Rowan Energy tokens will be among the top 10 cryptocurrencies in the world in 2021. To begin with, the platform makes use of a low-powered, PoA (Proof of Authority) system, thus leaving a minimal carbon footprint. Every member of the platform contributes to the Rowan Energy community through generating electricity, thus ensuring that it is available for their peers, as well as for validating transactions. Apart from this, Rowan Energy will create a community that will help to generate passive income every time they produce green energy.
Also, ever since the launch of the Rowan tokens on LATOKEN & VINDAX, the outcomes have been excellent. The price of Rowan tokens increased by more than 1000% over 7 days. Also, Rowan (RWN) has been included on the PROBIT exchange, which means that the pricing of the token will increase as and when the total number of Rowan users increases.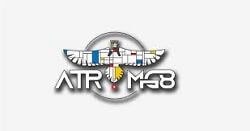 4. ATROMG8: Based in Switzerland, the ATROMG8 blockchain project aims to introduce revolutionary privacy and security in the payments & messaging ecosystem. The blockchain landscape of the project coupled with its innovative Multi-DLT is fully supported by the MixNet 5.0. Driven by privacy, the platform has been designed from numerous open sources as well as is decentralized, which implies that it facilitates digital networks in real-time.
The ATROMG8 system will likely gain several users in 2021 as the security aspect will occupy a prime spot in blockchain apps. Today, the world has moved from being competitive to collaborative, thus the ATROMG8 blockchain system will help to discover value in sharing of ideas in real-time and also in transferring of funds as well as fresh methods of corporations between the existing networks. Thus, ATROMG8 is also one of the top cryptocurrencies for 2021.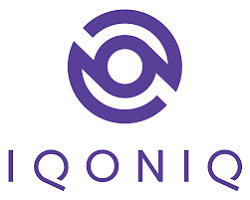 5. IQONIQ: Another top cryptocurrency for 2021 is IQONIQ, which is an innovative platform specially designed to resolve the issues that present-day social media, as well as dedicated portals, cause for idols, clubs, and fans. By designing an innovative system that utilizes rewards, IQONIQ aims to set up a spot that will consist of all the information that fans require to know, and also provide them with the opportunity to get rewarded for cheering as fans.
This will help in creating a deeper connection between clubs, idols, and fans, as well as remove the fanbase and data fragmentation. As far as fans are concerned, IQONIQ will provide them with tremendous opportunities to follow their favourite sports idols and clubs. Everything they require will be put together in a single spot. Fans who participate and engage will get rewarded through IQONIQ loyalty points. Besides, the ones who are very loyal will get an opportunity to acquire exclusive advantages like idol greets and meet.
With the increase in use and the growth of the IQONIQ tokens, IQQ will be scaling up as well as delivering over 3000 transactions every second as well as over 100 million daily transactions. IQQ tokens will also be utilized for several applications such as remittance, trade finance, corporate payments as well as foreign exchange.
The top cryptocurrency and digital token will receive wide acceptance by currency exchanges, global banks, as well as other payment service providers, e-commerce merchants, and corporate houses.

6. Aave (AAVE): Another DeFi solution-focused platform that is also a promising crypto project that will witness growth in 2021. Industry experts are highly optimistic about the AAVE project indicating a bull run for the same.
AAVE's price has gone up by almost three times in the past couple of weeks. Besides if continues to record a bull run, the crypto will witness a much higher growth by next year. As far as Aave is concerned, the project draws many similarities with the Compound crypto project.
Aave is way more complex when compared with Compound. This implies that the project offers many more features, but is less welcoming for novice users and inexperienced investors who value simplicity over any other feature. The Aave crypto platform allows individuals to lend sixteen digital assets, while Comp only supports as many as nine tokens. So, if you are one of those investors who prefer to diversify their crypto portfolio and grasp numerous and varied cryptocurrency earning opportunities, then Aave, a top cyrptocurrency for 2021, makes an excellent choice.

7. Enjin Coin (ENJ) : ENJ is ETH-based crypto used for providing support to the next-gen blockchain assets. The Enjin project has witnessed rapid growth since its launch. The gaming community offers support to more than 300,000 other gaming communities and has around 19 million gamers who have successfully registered with the platform.
Since its launch in 2009, Enjin has helped gamers to design websites for guilds and clans, create forums as well as add chat groups, wikis, and more.
In 2017, Enjin held their Initial Coin Offering to introduce their technology on the blockchain network, and to add new features to their platform. Enjin is also looking to introduce its all-new version of Enjin Marketplace that will further offer a revamped user interface, powerful API as well as new features.
Once the crypto market is more bullish, Enjin will likely witness further growth. The top cryptocurrency will also see much increase in price as a result of product launches as well as partnership announcements. Enjin will rise in 2021 with increased adoption and popularity.

8. UNI: A DEX (Decentralized Exchange), Uniswap allows people to swap numerous Ethereum based ERC-20 digital tokens from one simple a simplified web interface. UNI is at present a highly popular DEX and one of the top cryptocurrencies.
The firm had 2.1 billion dollars secured in their contracts in October 2020. This accounts for nearly 20% of the entire value locked within decentralized finance apps. The platform's daily trading volumes of 263 million dollars make up around 95percent of all the decentralized exchange trading. UNI allows users to acquire revenue through staking of their digital tokens in the liquidity pool.
The platform has grabbed the attention of many users who seek to earn profits. During a recent popularity surge that took place in Sept 2020, investors deposited most of Uniswap's existing locked value. The usual 0.3 percent trading fee has been split between all the members of the LP (Liquidity Pool). Uniswap has managed to deliver to its highest potential. It is a widely recognized decentralized exchange and offers a convenient option for most ETH investors. Uniswap introduced its governance token, known as UNI in September 2020.
The firm didn't hold an ICO as well as a token sale. In the future, people will also get to earn UNI digital tokens through staking of the token in specific LPs. This is known as yield farming or mining. Investors can purchase UNI tokens via different exchanges and has already proven to achieve fast success, thus entering the list of top cryptos for 2021.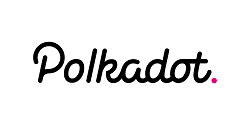 9. Polkadot (DOT): Polkadot, also known as the DOT crypto project has also entered the top cryptocurrency list for 2021. The Polkadot blockchain network is regarded as the 6th largest blockchain system as far as market cap is concerned.
According to market experts, DOT will be among the top 3 market capitalization in the future. As far as Polkadot is concerned, it is a next-gen blockchain network that unites many purpose-built blockchain systems, enabling them to function seamlessly. It connects many chains within a single system, enabling them to carry out transactions parallelly as well as exchange data among chains with guarantees. After going live by mid of August on different exchanges, the dot digital token has gone up by more than 44%.
Polkadot's ability to spin new blockchains comes across as attractive from an investment point of view. The DOT digital token has 3 main purposes including, governance, staking, and bonding. Market experts think that if the developers focus on improving the project, the prospects will be limitless. Besides, given that the crypto market is highly volatile, it is much likely that DOT will emerge as one of the top cryptocurrencies for 2021.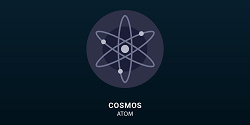 10. Cosmos (ATOM): Yet another top cryptocurrency for 2021, Cosmos is a unique network of different blockchain networks. Many developers refer to it as the 'Internet of Blockchains.' The crypto project aims to allow different blockchains to communicate freely with one another seamlessly. By allowing a blockchain to share data, communicate, as well as transact with one another, Cosmos manages to transform the market and create a positive force for its development.
It is much more than a mere bridge between different blockchains, as the platform features a comprehensive range of products as well as features that make it a highly impressive option within the market. Cosmos has introduced a net-gen tech stack that provides developers with access to potent tools that further increase the efficiency of blockchain creation.
Through the Cosmos network, multiple blockchains can easily coexist while still maintaining their use cases. This enables developers to emphasize improvements instead of spending their efforts on large-scale marketing as well as other competitive activities.
If you are searching for a top cryptocurrency that offers good returns that Cosmos (ATOM) is a great option. Cosmos price equals around 5.58 USD in December 2020 and based on what market forecasters have to suggest, the coin will likely witness an increase in the long-term. Many experts think that the price of Cosmos would increase to 17.570 USD by 2025.
THE TIMELINE FOR MAJOR CRYPTO EVENTS IN 2020
2020 delivered some important developments in the crypto space. Following are some of the events for the year.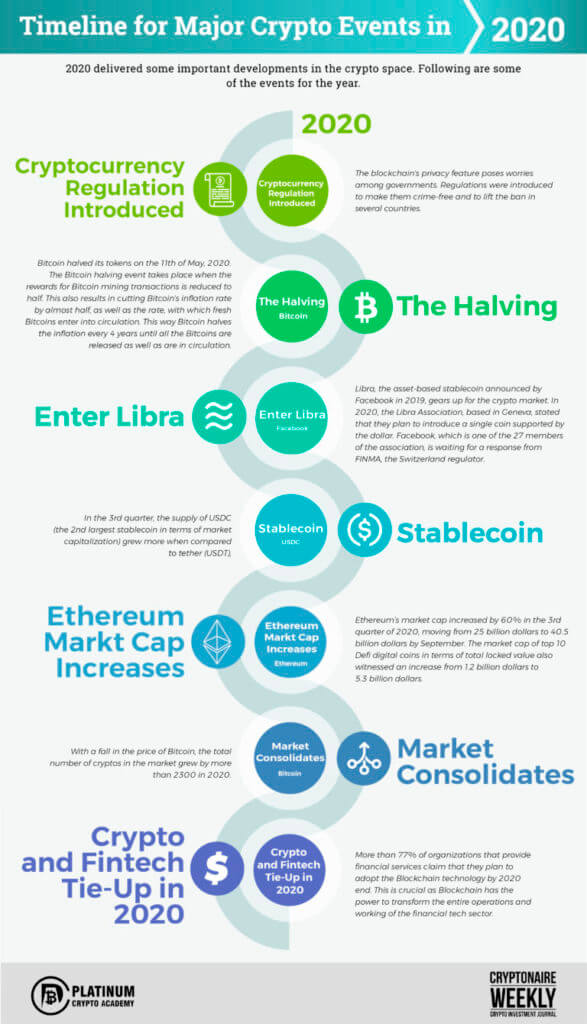 Cryptocurrency Regulation Introduced
The blockchain's privacy feature poses worries among governments. Regulations were introduced to make them crime-free and to lift the ban in several countries.
The Halving
Bitcoin halved its tokens on the 11th of May, 2020. The Bitcoin halving event takes place when the rewards for Bitcoin mining transactions is reduced to half. This also results in cutting Bitcoin's inflation rate by almost half, as well as the rate, with which fresh Bitcoins enter into circulation. This way Bitcoin halves the inflation every 4 years until all the Bitcoins are released as well as are in circulation.
Enter Libra
Libra, the asset-based stablecoin announced by Facebook in 2019, gears up for the crypto market. In 2020, the Libra Association, based in Geneva, stated that they plan to introduce a single coin supported by the dollar. Facebook, which is one of the 27 members of the association, is waiting for a response from FINMA, the Switzerland regulator.
Stablecoin
In the 3rd quarter, the supply of USDC (the 2nd largest stablecoin in terms of market capitalization) grew more when compared to tether (USDT), the largest stablecoin.
Ethereum Markt Cap Increases
Ethereum's market cap increased by 60% in the 3rd quarter of 2020, moving from 25 billion dollars to 40.5 billion dollars by September. The market cap of top 10 Defi digital coins in terms of total locked value also witnessed an increase from 1.2 billion dollars to 5.3 billion dollars.
Market Consolidates
With a fall in the price of Bitcoin, the total number of cryptos in the market grew by more than 2300 in 2020.
Crypto and Fintech Tie-Up in 2020
More than 77% of organizations that provide financial services claim that they plan to adopt the Blockchain technology by 2020 end. This is crucial as Blockchain has the power to transform the entire operations and working of the financial tech sector.
Top Cryptocurrencies 2021 – Conclusion
So, what we know for sure is that Blockchain, which is the main technology behind several top cryptocurrencies, has spread its dominance outside the digital/virtual currency industry. It will likely witness new applications in 2021.
Remember, crypto investment isn't meant for those who are faint-hearted. So, if you can handle high risk and high reward scenarios, then crypto is meant for you. Also, with the coronavirus-led pandemic hitting us hard and impacting our lives in many ways, we may witness the emergence of new currencies in the digital market space.
So, to sum up, a lot has happened in the cryptocurrency environment. These events, both negative and positive, have shaped the industry. Overall, there are many reasons to be positive or optimistic about the market because cryptocurrency is well on its way to professionalization. Hopefully, you have enjoyed today's article. Thanks for reading! Have a fantastic day! Live from the Platinum Crypto Trading Floor.
Earnings Disclaimer: The information you'll find in this article is for educational purpose only. We make no promise or guarantee of income or earnings. You have to do some work, use your best judgement and perform due diligence before using the information in this article. Your success is still up to you. Nothing in this article is intended to be professional, legal, financial and/or accounting advice. Always seek competent advice from professionals in these matters. If you break the city or other local laws, we will not be held liable for any damages you incur.