Hi Crypto Network,
At its all time high in 2017, Bitcoin prices were a staggering $20k a coin. Early adopters undoubtedly had a field day racking in thousands, millions to billions of dollars in profits. There are at least 7 people who attained billionaire status as of 2017 thanks to Bitcoin.
BEST CRYPTOCURRENCY TO INVEST IN – TOP TEN BITCOIN MILLIONAIRES
Richest people in BTC
Leading the pack is the father of Bitcoin Satoshi Nakamoto. Whether it is a group of highly secretive individuals or a lone actor behind the pseudonym, Nakamoto's identity remains unknown. But what is clear, is that a wallet associated with Nakamoto was allocated 1 m of the 21m created Bitcoins. This makes Nakamoto the richest Bitcoin holder worth $19 B.
Other big winners from Bitcoin are C.E.O's and founders of Blockchain companies. Changpeng Zhao, better known as CZ in the Cryptosphere, is the founder of Binance, the biggest crypto exchange globally. He is reportedly an owner to a $2b crypto wealth fortune. Coinbase owner Brian Armstrong founded the digital currency exchange in 2012 and owns between $900m – $1b worth of Crypto. Joseph Lubin and Antony Diioris are both Ethereum founders and are worth $1b – $5b and $1 b respectively.
Cameroon Winklevoss and his twin brother Tyler, of the Facebook idea row with Mark Zuckerberg, walked home with $65m from the lawsuit and put it to good use. They ventured into Capital projects among them Bitcoin and were rumored to have owned 1% of the world's Bitcoin at some point. They later founded Gemini crypto exchange and their crypto wealth is somewhere over $1b. Mathew Boszak worth $1b lucked out as well when he came across Bitcoin in its formative years in 2011. He claims to have introduced Bill Clinton and Richard Branson to Bitcoin by gifting them some.
Notable billionaires investing in Bitcoin
Warren Buffett slammed Bitcoin calling it "rat poison squared" while his vice chair at Berkshire Charlie Munger likened trading in Bitcoin to "just dementia" in their opposition to investments in Bitcoin. However, it seems their counterparts in the billionaire's circle are not listening.
Hongkong billionaire Li Ka-Shing was the highest investor in Bakkt's series A funding which raised $182.5m in its first round. 90 year old Li worth $34.9 b, through his company Horizon Venturing threw his confidence behind the Bitcoin and crypto platform set to provide Bitcoin futures trading.
Last year, the Virgin Group boss, Richard Branson, invested $30m in Bitcoin payments processor BitPay. Branson has been promoting Bitcoin and Blockchain technology and has even been the face of scams luring people using his name. Running an over 400 company portfolio, Branson took time to defend crypto against unscrupulous actors who undermine the "positive developments of Bitcoin" through fake stories.
Perhaps the best known name that has weathered all the winters while remaining bullish throughout is that of billionaire Mike Novogratz. Being an ex-hedge fund manager at Fortress Investment Group and a former partner at Goldman Sachs, his support for Bitcoin is backed up by expertise in finance. He also put his money where his mouth is and founded Galaxy Digital, a crypto merchant bank self-styled as the 'Goldman Sachs of crypto.'
THE TOP 10 RICHEST PEOPLE IN BITCOIN AND CRYPTOCURRENCIES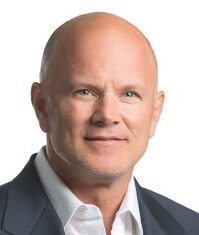 10. Michael Novogratz CEO of the Digital-Assets Bank Galaxy Digital, worth $700 million to $1 billion.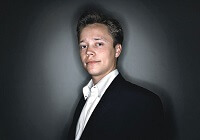 9. Brock Pierce helped funded several crypto-based companies, including Coinbase and Tether. He's worth $700 million to $1 billion.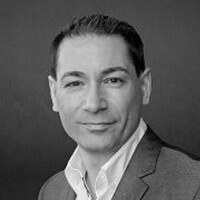 8. Anthony Di Iorio, founded the blockchain platform Ethereum and the cryptocurrency wallet Jaxx. He's worth $750 million to $1 billion.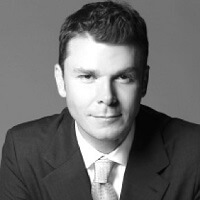 7. Matthew Roszak, the cofounder of the blockchain startup Bloq who founded Tally Capital, a crypto-focused private-investment firm, was an early investor in bitcoin. He now has $900 million to $1 billion in crypto.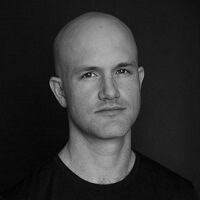 6. Brian Armstrong, CEO of the digital-currency exchange Coinbase, has a crypto fortune of $900 million to $1 billion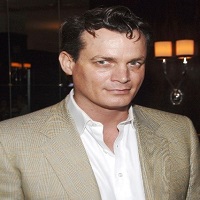 5. The Late Matthew Mellon, invested early in Ripple's XRP. He now has a crypto fortune of $900 million to $1 billion although his estate has been passed on due to his death last year he is definitely warranted to being on the list!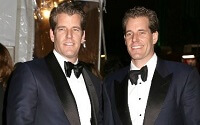 4. Winklevoss Twins, estimated crypto fortune of $900 million to $1.1 billion. Early investors in bitcoin and founded the digital-currency exchange Gemini in 2015.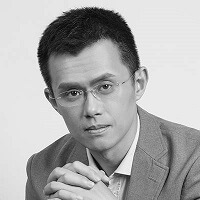 3. Changpeng Zhao, Founder and CEO of Binance, $1.1 billion to $2 billion in crypto investments.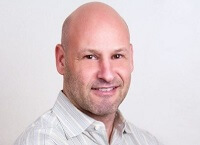 2. Joseph Lubin, Cofounder of Ethereum who previous an executive at Goldman Sachs, has between $1 billion and $5 billion in crypto.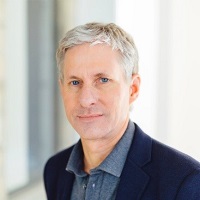 1. Chris Larsen, Cofounder of Ripple, has $7.5 billion to $8 billion in cryptocurrencies.
BEST CRYPTO TO INVEST IN NOW
There are over 2000 cryptocurrencies in the crypto market with more constantly coming in. Yet, Bitcoin has managed to maintain dominance in both market cap and represents the largest transfer of volume in the market. This shows that Bitcoin enjoys a significant level of trust that enables it to remain a force even when prices are low. The Bitcon halving scheduled for May 2020 could also push Crypto prices up due to the halving of Bitcoins rewarded in mining.
ARE CRYPTOS A GOOD INVESTMENT?
Bitcoin Millionaire Erik Finman made his first multiple millions when he was only 18 after turning a $1000 gift from his grandmother to a reason to skip collage. Finman owns 401 Bitcoins worth $3,694,473 as of this writing. He has been encouraging young people to make long term investments in Bitcoin and other Cryptocurrencies.
Finman took a leap of faith when he spent his gift on a then little known digital currency to change economic classes so quickly. This does not mean that investing in digital currencies are the fastest ways to create wealth for our generation, however, cryptocurrency presents the largest pool for self directed investment. When in doubt, it is best to consult finance experts.
Hopefully, you have enjoyed today's article. Thanks for reading!
Have a fantastic day!
Live from the Platinum Crypto Trading Floor.
Earnings Disclaimer: The information you'll find in this article is for educational purpose only. We make no promise or guarantee of income or earnings. You have to do some work, use your best judgement and perform due diligence before using the information in this article. Your success is still up to you. Nothing in this article is intended to be professional, legal, financial and/or accounting advice. Always seek competent advice from professionals in these matters. If you break the city or other local laws, we will not be held liable for any damages you incur.