Good Morning Crypto Traders,
Over the past week, we've seen the total Crypto Market Cap slip a bit, though Bitcoin Dominance has had a steady rise. While most coins have seen a decline, some have bucked the trend, and have increased comfortably over the past 7 days.
A lot of these coins aren't available on some of the mainstream exchanges, emphasis on some. Let's take an in-depth look at what each of the biggest exchanges offers its clients, and why some of the most successful cryptocurrency traders have accounts with most, if not all of them.
WHICH IS THE BEST CRYPTOCURRENCY EXCHANGES?
The cryptocurrency revolution has taken the entire world by surprise and further changed the dynamics of the financial markets around the world. In 2017, Bitcoin and other digital currencies witnessed a phenomenal surge in their prices, resulting in the massive growth of the cryptocurrency market. That's primarily why more and more investors are now keen on finding out the top 10 best cryptocurrency exchanges for trading their preferred cryptocurrencies. Here, we've put together a list of some of the leading top 10 best cryptocurrency exchanges for you that are ideal for buying and selling your cryptocurrencies.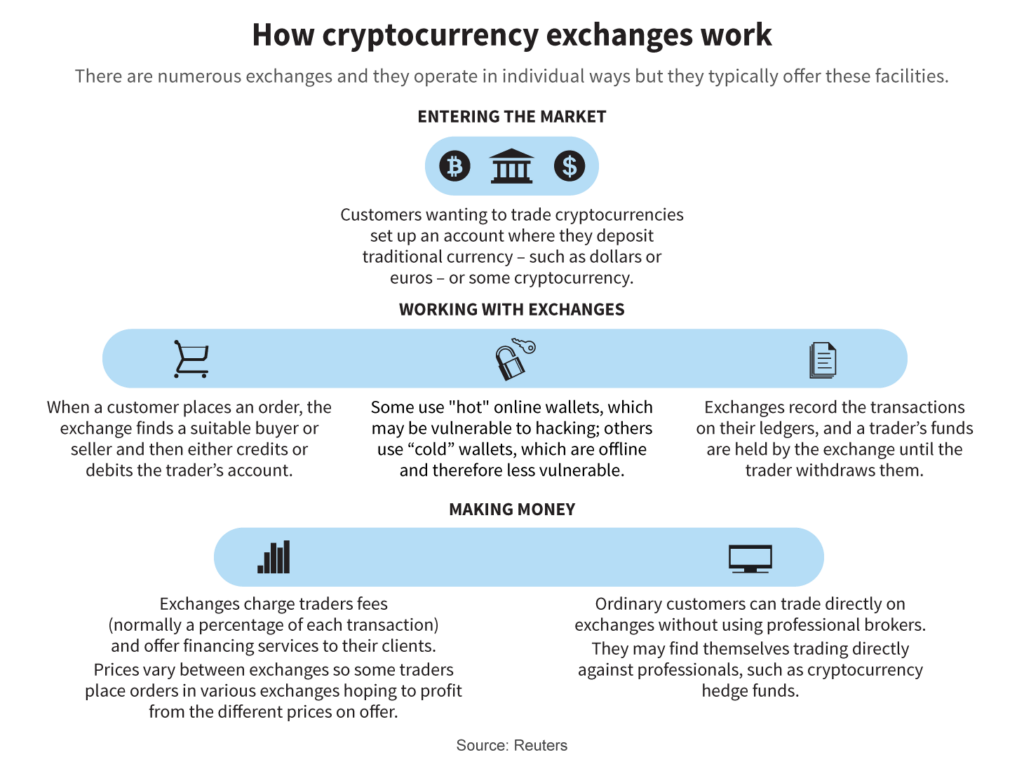 BEST CRYPTO CURRENCY EXCHANGES?
You probably know this already, but let's go over it once again so we're on the same page. A cryptocurrency exchange is a marketplace where investors can sell, buy, and trade cryptocurrencies. The primary aim of every exchange is to offer fair, reliable, and orderly trade opportunities to investors for cryptocurrency trading on a daily basis. A cryptocurrency exchange raises funds by charging fees on all the cryptocurrency transactions which are carried out through its platform. When it comes to choosing The Best cryptocurrency exchanges, investors must take a number of aspects into consideration, such as the reputation, fees, methods of payment, verification requirements, and cryptocurrency exchange rates, etc.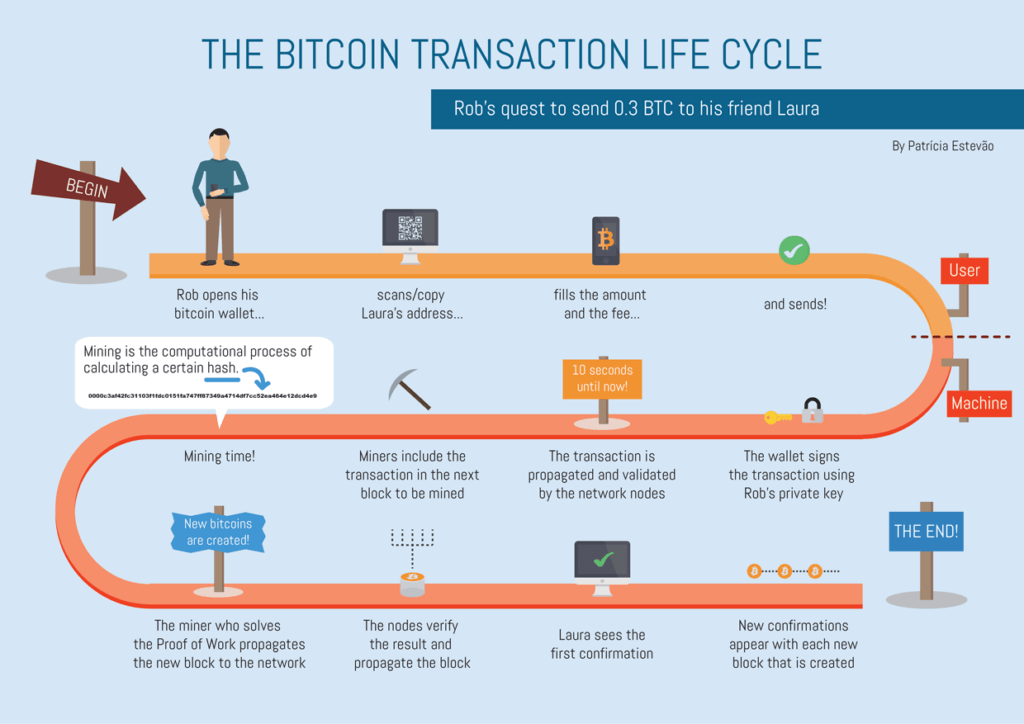 BELOW ARE SOME OF THE BEST CRYPTOCURRENCY EXCHANGES FOR TRADING DIGITAL CURRENCIES: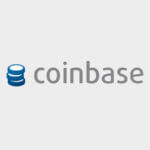 Coinbase: A highly reputed cryptocurrency exchanges, Coin base offers services in thirty-two nations including Europe, North America, Australia and the UK. In Asia, the platform is available only for the cryptocurrencies traders from Singapore. Coin base currently supports some of the popular cryptocurrencies, those being Bitcoin, Ethereum, Bitcoin Cash, and Litecoin. Investors need to have a credit card or an authorized bank account in order to make payments. In order to trade through Coin base, traders must first deposit the fiat money in their accounts and later place an order. Put simply, the exchange is ideal for investors who've recently stepped into the world of cryptocurrencies.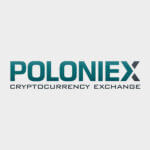 Poloniex: Poloniex is a good exchange for investors who're interested in trading a good number of altcoins. The platform is ideal for professional traders as it provides them with opportunities for cryptocurrency trading both on margin, and also shorting coins. Poloniex offers a great User Interface, which further enables traders to view information clearly.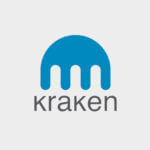 Kraken: Kraken is situated in San Francisco yet is widely used by traders from the European region. The exchange offers a margin trading facility and supports fiat currencies like the USD, EUR, CAD and JPY. The platform is tailor-made for traders who're looking for a wide variety of features and also a simple user interface. There's more coins available on Kraken than Coinbase, but less than Poloniex.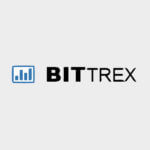 Bittrex: United States-based Bittrex is another popular exchange that supports a number of alt coins including existing, as well as upcoming cryptocurrencies. At present, the exchange offers support to more than a hundred and ninety coins. Bittrex's user interface is excellent and it is an excellent cryptocurrency trading platform for investors who wish to trade a wide variety of altcoins. Easy to use, and plenty of variety.

Binance: The Hong Kong-based Binance is yet another highly reputed cryptocurrency exchange that charges low fees on transactions carried out on its platform. Another unique aspect of Binance is the incubator feature, which allows other emerging blockchain start-ups to fulfill their objectives. In order to transact at Binance, traders will need to buy Bitcoins as the exchange doesn't support fiat currencies.
WHICH CRYPTOCURRENCY EXCHANGE SHOULD I USE?
The truth is, no one single exchange can fulfill all the needs of a true professional cryptocurrency market trader. The 5 exchanges above of crypto trading course aren't the only ones in the cryptocurrency market, but they're some of the biggest. Our Master Crypto Traders each have an account with all of them, and much more, with some of our traders swearing by some exchanges not included in this list. Our existing clients have even praised our traders for introducing them to some of these lesser known exchanges, allowing them to keep more of their profits, and trade on coins they simply weren't able to before.
WHY SHOULD I USE MULTIPLE CRYPTOCURRENCY EXCHANGES?
One exchange doesn't provide everything a successful cryptocurrencies traders needs, unlike other cryptocurrency trading industries, the cryptocurrency markets are still establishing themselves in many ways, and so until one exchange provides it all, successful traders rely on a variety of exchanges to fulfill their cryptocurrency trading needs. Depending on what you require, whether it be a number of altcoins, or the ability to short certain coins, you need to know which exchange is best for the job. It can be a laborious task looking through each exchange to find out which fulfils your requirements, which is why we do exactly that for you. You tell us what you need, and we find it for you in record time. Trade cryptocurrencies don't have to be complicated, with the right tools at your disposal, you can succeed with ease.
If you've booked your session above, we look forward to speaking to you soon!
Hopefully, you have enjoyed today's article. Thanks for reading!
Have a fantastic day!
Richard Baker
Live from the Platinum Crypto Trading Floor.
Earnings Disclaimer:
The information you'll find in this article is for educational purpose only. We make no promise or guarantee of income or earnings. You have to do some work, use your best judgement and perform due diligence before using the information in this article. Your success is still up to you. Nothing in this article is intended to be professional, legal, financial and/or accounting advice. Always seek competent advice from professionals in these matters. If you break the city or other local laws, we will not be held liable for any damages you incur.