Today, legendary creator Frank Miller is embarking into the NFT space, bringing his masterpieces to Gala Games. The upcoming release of a series of limited-edition Frank Miller NFTs, in partnership with Concept Art House, is part of the unveiling of the Gala.Art initiative, which seeks to redefine the space by bringing NFTs that last to the collectors market. There are few people more well known and beloved in the comic illustration universe than Frank Miller. For decades, audiences and readers have enjoyed his epic tales such as Sin City, Daredevil, 300, The Dark Knight Returns, and many others. He is hands down one of the most prolific and culturally relevant content creators of the last four decades.
There are few people more well known and beloved in the comic illustration universe than Frank Miller. For decades, audiences and readers have enjoyed his epic tales such as Sin City, Daredevil, 300, The Dark Knight Returns, and many others. He is hands down one of the most prolific and culturally relevant content creators of the last four decades.
This year marks the 30th anniversary of Sin City, the acclaimed crime noir series published by Dark Horse Comics that redefined graphic novels. Several months ago, Gala Games and Concept Art House connected with Frank Miller about a commemorative NFT series to immortalize Frank's work. Gala Games, and Concept Art House believe that digital assets, whether in-game content or art pieces, will continue to be important parts of our lives going forward into the future. The deal was negotiated by Silenn Thomas as CEO of FMI and Lesley Silverman at UTA negotiated the deal on behalf of Frank Miller.
NFTs from Gala Games and the gala.art initiative are different from normal NFTs, as the Gala Games ecosystem is designed to make the NFT portable across chain, giving actual ownership of the NFT itself without keeping it locked in an insular ecosystem. Furthermore, the long-term trajectory for NFTs from Gala Games will make them cross-chain compatible, allowing collectors the ability to keep their NFTs anywhere they feel most comfortable storing them.
Gala Games and Concept Art House are redefining the digital art space, and are delighted to partner with Frank Miller to bring art lovers around the world the best-in-class digital art and true verifiable ownership of their limited-edition digital prints. Comic and gaming fans can sign up to receive information about the Frank Miller NFT drop at gala.art, or at Concept Art House's NFT-focused page, cryptoarthouse.io.
ABOUT GALA GAMES
Gala Games was founded with one goal in mind: to give power back to the gamers. Their mission is to enable freedom through play. Founded by Eric Schiermeyer, the co-founder of Zynga, and operated by a global and diverse group of gamers, art enthusiasts, and geek-culture aficionados, Gala Games seeks to bring the best of these worlds into the blockchain space through creating NFTs that last and giving freedom to both creators and collectors. Gala Games has global teams in the United States, the UK, and Korea, and is actively expanding to reach new groups globally. More information about Gala Games is available on their website, www.gala.games, and in their Discord at galagames.chat.
ABOUT CONCEPT ART HOUSE
Since it was founded in 2007, Concept Art House has provided art for some of the most popular and successful game companies in the world. In its storied history, CAH has helped ship over 1000 games, many of which became smash hits and achieved top ratings in iTunes, Google Play, Steam, and console marketplaces alike. Concept Art House (CAH) has created art for such notable gaming franchises such as: Call of Duty Mobile, Fortnite, Game of Thrones: Conquest, Hearthstone, League of Legends, Magic: The Gathering, Marvel: Contest of Champions, NBA 2K series, ROBLOX, PUBG and many more. CAH is headquartered in San Francisco, CA with offices in Shanghai and Chengdu, China. Visit us at www.conceptarthouse.com
ABOUT FRANK MILLER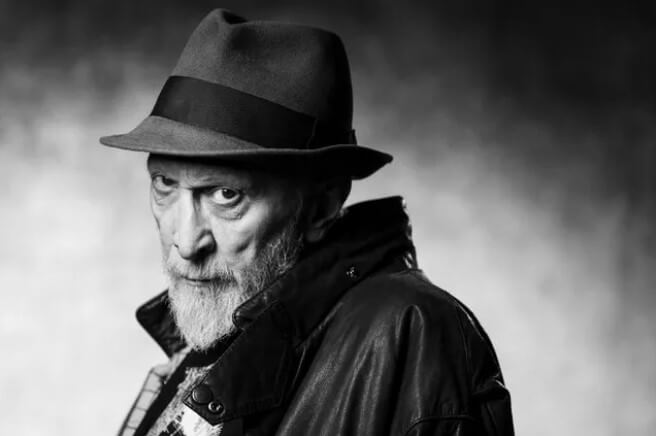 FRANK MILLER (credit: Joel Saget / AFP):
FRANK MILLER is regarded as one of the most influential and awarded creators in the entertainment industry today, known for his intense, hard-boiled storytelling and gritty noir aesthetic across comics, novels and film.
Recently, Miller illustrated Cursed — his young adult novel debut with writer Thomas Wheeler, a reimagining of the King Arthur legend from the point of view of sixteen-year-old Nimue, the young woman who first wielded Excalibur and became the all-powerful Lady of the Lake. Cursed is published by Simon & Schuster Books for Young Readers, and was released as an original Netflix series starring Katherine Langford in 2020.
Miller made his feature film directorial debut in 2005 with SIN CITY, the adaptation of his graphic novel, which he co-directed with Robert Rodriguez. The critically acclaimed film was nominated for a Palme d'Or at the 2005 Cannes Film Festival, won the Austin Film Critics Award and garnered a Czech Lion nomination. In 2015, Miller and Rodriguez returned as co-directors on a sequel with SIN CITY: A DAME TO KILL FOR which reunited the duo with returning cast members as well as series newcomers Josh Brolin, Joseph Gordon-Levitt, Eva Green and Lady Gaga among others.
In 2007, Miller served as an executive producer on Zack Snyder's blockbuster 300, based on his own graphic novel, written by Miller and painted by Lynn Varley. The film went on to gross over $456 million dollars worldwide in box office alone. In 2008, he wrote and directed his second feature, THE SPIRIT, an action fantasy based on the Will Eisner comic book series and starring Gabriel Macht, Eva Mendes, Sarah Paulson, Scarlett Johansson, and Samuel L. Jackson.
Miller became a professional comic book artist while in his teens, working on a variety of assignments for major publishers, including Gold Key, DC and Marvel. He first drew attention to his work on two issues of Marvel's Spectacular Spider-Man, in a story that teamed the ever-popular arachnid with another popular character Daredevil. Miller was then offered the regular penciling slot on Daredevil's own book and, soon after, took over the writing chores on the title. Over the next several years, in collaboration with inker Klaus Janson, he created the ninja assassin-for-hire, Elektra.
In the early 1980s, Miller attracted further attention as one of the first comic freelancers who braved the field outside the comfortable world of company-owned characters with the creation of Ronin, a futuristic high-tech samurai pop adventure. It was the first of several collaborations with Lynn Varley.
Since then, Miller has added a number of notable projects to his repertoire, including Batman: The Dark Knight Returns, with Janson and Varley; Batman: The Dark Knight Strikes Again, with Varley; Batman: Year One, illustrated by David Mazzuchelli and colored by Richmond Lewis; Elektra: Assassin, illustrated by Bill Sienkiewicz; Elektra Lives Again, with Varley; the award-winning Martha Washington miniseries Give Me Liberty, illustrated by Dave Gibbons; and Hard Boiled, illustrated by Geof Darrow. Recently, Miller alongside Brian Azzarello completed DC's best-selling Batman: The Dark Knight: Master Race, a nine-issue second sequel to The Dark Knight Returns.
The Sin City books have garnered numerous awards, including two Harvey awards for Best Graphic Album of Original Work in 1998 and Best Continuing Series in 1996; and six Eisner Awards, including those for Best Writer/Artist, Best Graphic Novel Reprint, Best Cartoonist, Best Cover Artist, Best Limited Series and Best Short Story. In 2015, Miller was inducted into the Will Eisner Award Hall of Fame for his lifetime of contributions to the industry.
Hopefully, you have enjoyed today's article for further coverage please check out our Crypto Blog Page
Thanks for reading! Have a fantastic day!
Live from the Platinum Crypto Trading Floor.
Earnings Disclaimer: The information you'll find in this article is for educational purpose only. We make no promise or guarantee of income or earnings. You have to do some work, use your best judgement and perform due diligence before using the information in this article. Your success is still up to you. Nothing in this article is intended to be professional, legal, financial and/or accounting advice. Always seek competent advice from professionals in these matters. If you break the city or other local laws, we will not be held liable for any damages you incur.