Hi Crypto Network,
TPX Network was set up to solve several problems in this new era of technology. Not only the blockchain and it's uses, but global uncertainty in the trading markets, trust of these new currencies and the fact that nearly 40% of the worlds population have no access to banking or the trading opportunities we take for granted.
One single thing has outlasted every single world currency. So at TPX we decided to start there. Gold. A store of value for over 5000 years. Every government, every bank knows its value and stores it.
The downside is, it's bulky, heavy, requires storage, insurance etc etc. So, historically not easy for the man in the street to handle. Even though, most financial experts agree that at least 20% of any portfolio should be in gold. "If you're building a skyscraper, you need solid foundations".
Over the past 15 years gold value has risen over 400% !
even last year 21%.
At TPX Network we also work with a money transfer company. More problems to solve. The cost of converting currency. The time delays, the floats (Money kept by agents as security).
TPX Network have a solution for all.
Firstly….
For traditional investors and traders..
1: We offer a guaranteed 4% annual yield (Minimum)
2: We offer expert one to one service and personal advice with our gold brokers.
3: We offer Free secure storage for all gold bought through us at Brinks.
4: We use Lloyd's of London to fully insure your gold from time of purchase.
5: Transportation from mines to storage is covered by us.
6: We offer a guaranteed minimum yield annually for total peace of mind.
7: Gold is independently audited bi annually.
8: We have plans/options to suit everyone, from the seasoned investor to someone completely
new to gold or to Cryptocurrency.
Simply email for a personal consultation accounts@tpxnetwork.com
or visit www.tpxbullion.com
Secondly……
For the money transfer market we needed a cryptocurrency we could trust. Most cryptos can literally drop to worthless.
So we have introduced a modern day version of the Gold Standard.
TPXGold is a Token cryptocurrency that can be sent (Transfered) to anywhere in the world in seconds, with virtually no costs. Every single TPXGold token has a minimum of 1gram of physical gold stored at Brinks and insured by Lloyd's of London acting as a safety net. Just like major currencies used to have before governments started printing money with no backing !
This gold is also independently audited.
The token price is never actually FIXED to the gold stored and as such can rise and fall as we create greater demand and greater uses for the limited token. But as security the token will always be worth at least the same as the gold securely stored behind it.
(Why would anyone want to sell a $50 note for less than $50)?
TPXGold along with the APP we will develop will disrupt an industry. Providing a cost effective access point for anyone to trade, save, invest or transfer wealth globally.
A guaranteed minimum yield of 4% annually.
(e.g Jan 2019 to Jan 2020 yielded over 21%).
Gold has been a trusted store of wealth for centuries.
At TPXBuliion we have removed all of the barriers and made gold ownership accessible to absolutely anyone.
With monthly plans from as little as £50.00 GBP/$100 USD.
All Gold is fully insured by Lloyd's of London, securely stored at Brinks and fully documented and audited.
Gold for you, your future and your family.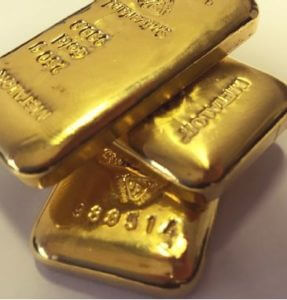 To learn more or speak to us
Call: +44 (0)7931 806722
or visit www.tpxbullion.com
(Live chat available office hours)
See T&Cs on site for full details.

TPXGold is initially available at www.livecoin.net with many more platforms to follow.
Contact us at accounts@tpxnetwork.com
or for more information about the token visit www.tpxnetwork.com
We also have two numbers dedicated to clients.
Office UK
+44 (0)2920 786400 (9am to 5pm Mon – Fri).
Paul Mobile UK.
+44(0)7931 806722 (9am to 9pm Mon to Sat)
Leave message to receive call back.
Hopefully, you have enjoyed today's article. Thanks for reading!
Have a fantastic day!
Live from the Platinum Crypto Trading Floor.
Earnings Disclaimer: The information you'll find in this article is for educational purpose only. We make no promise or guarantee of income or earnings. You have to do some work, use your best judgement and perform due diligence before using the information in this article. Your success is still up to you. Nothing in this article is intended to be professional, legal, financial and/or accounting advice. Always seek competent advice from professionals in these matters. If you break the city or other local laws, we will not be held liable for any damages you incur.