18TH MAY LATEST CRYPTO NEWS DIGITAL MAGAZINE
In the 182th Edition of the latest cryptocurrency news magazine, you will get to know all the weekly updates regarding the market. Tesla CEO Elon Musk soured market sentiment last week with two tweets that did not go down well with crypto investors. On May 12, Musk tweeted that Tesla will stop accepting Bitcoin payments for its vehicle purchases because of the "rapidly increasing use of fossil fuels for bitcoin mining." This tweet started the meltdown in Bitcoin.
The second tweet that intensified the selling in Bitcoin was on May 17 where Musk teased that Tesla may have sold its Bitcoin holdings or may do so in the near future. Although Musk later clarified that Tesla had "not sold any Bitcoin," it did little to improve the battered sentiment.
OUR BLOG ARTICLES FOR THIS SPECIAL ISSUE ARE
IZOBI APP – BEST MARKETPLACE FOR CRYPTO INVESTORS
&
STEALTH: THE FASTEST PRIVATE DIGITAL CURRENCY
We had mentioned that shorting opportunities may open up for professional traders and that is what happened. Bitcoin broke below the £38,000 support on May 12, which triggered panic selling.
The BTC/GBP pair continued to move lower and reached the £31,005 support on May 17. The bulls are currently attempting to defend the £31,005 support. Also, find out weekly cryptocurrency news magazine lists here.
However, any rebound from the current level is likely to face stiff resistance from the 20-day EMA as traders stuck at higher levels are likely to bail out of their positions on rallies.
The downsloping 20-day EMA and the RSI near the overbought territory indicate the bears are in control. A break below the £31,005 support will invalidate the bullish falling wedge pattern and open the doors for a further fall to £21,000.
Though a rebound from the current levels can not be ruled out, we do not suggest buying in a falling market. We will wait for the correction to end and a bottom to be confirmed before recommending long positions once again. Subscribe to latest cryptocurrency news magazine for the latest updates about profit and loss in cryptocurrency.
Lastly please check out the advancement's happening in the cryptocurrency world.
Enjoy the issue!
FEATURING IN THIS WEEKS EDITION
– Zumo
– PointPay
– Tican
– Junca Global
– DeFi Bids
– Stealth
– AuBit
CRYPTO TRADE OPPORTUNITIES
BITCOIN – BTC/GBP
We had mentioned that shorting opportunities may open up for professional traders and that is what happened. Bitcoin broke below the £38,000 support on May 12, which triggered panic selling. The BTC/GBP pair continued to move lower and reached the £31,005 support on May 17. The bulls are currently attempting to defend the £31,005 support.  Read more
ETHEREUM – ETH/GBP
We had pointed out in our previous analysis that Ether may be topping out and our assumption was proven right. Although the biggest altcoin rose above £3,000 on May 12, aggressive profit-booking dragged the price lower, forming a bearish engulfing pattern. The bulls again tried to resume the uptrend on May 14 but the up-move fizzled out at £2,965.68. The selling resumed on May 15 and pulled the ETH/GBP pair below the 20-day EMA on May 17. Read more
RIPPLE – XRP/GBP
The bulls successfully defended the 50-day SMA support on May 13, indicating buying at lower levels. XRP is currently trading inside a symmetrical triangle, which usually represents a continuation pattern.
If the bulls can drive and close the price above the resistance line of the triangle, the XRP/GBP pair could rally to £1.43191. A breakout and close above this resistance could start the next leg of the uptrend, which could reach £1.95. Read more
CARDANO – LTC/GBP
Cardano broke above the £1.31706 resistance on May 13, which started the up-move as we had projected in the previous analysis. However, as the overall sentiment was negative, we had not recommended any long positions. The ADA/GBP pair reached an intraday high at £1.75137 on May 16 where traders booked profits. During strong uptrends, the corrections generally do not last more than three days. Read more
BINANCE – BNB/GBP
Binance coin broke below the 20-day EMA on May 12, indicating profit-booking at higher levels. The bulls attempted to push the price back above the 20-day EMA on May 14 but failed. That resulted in further selling, dragging the price below the 50-day SMA on May 17. The bulls are currently trying to push the price back above the 50-day SMA. If they succeed, the BNB/GBP pair could rally to the 20-day EMA. Read more
ZUMO BRINGS ITS CRYPTOCURRENCY WALLET TO THE PLATINUM CRYPTO ACADEMY
May 13, 2021, Edinburgh – Zumo is delighted to introduce its non-custodial cryptocurrency wallet and payment platform to users of the Platinum Crypto Academy.
Zumo is on a mission to introduce new people to blockchain and help people get comfortable with crypto. It offers a crypto wallet that's the safest and easiest to use in the UK, as well as a B2B offering called Zumokit, which allows businesses to launch their own compliant crypto propositions.&nbspRead more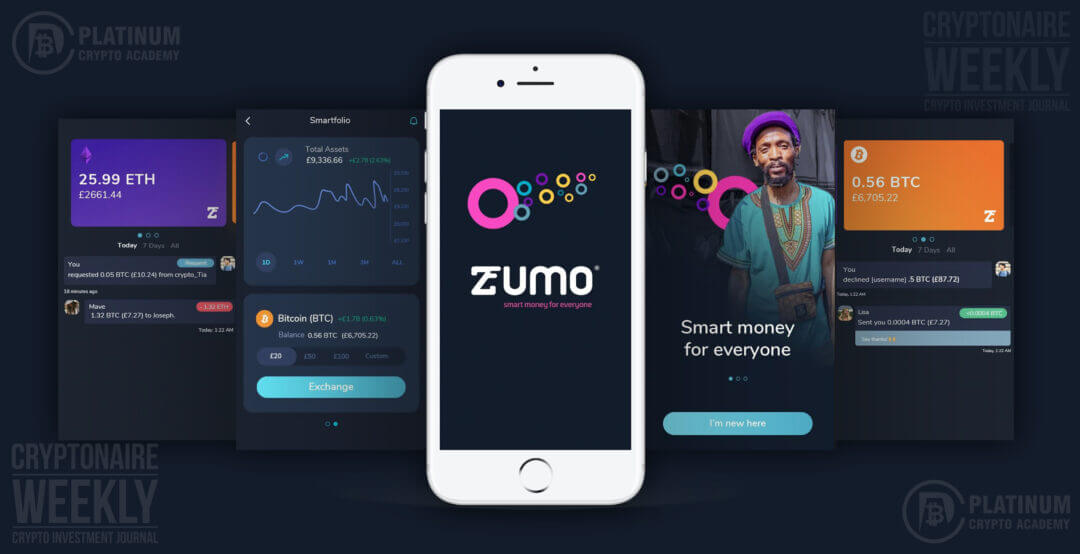 INTRODUCTION TO TICAN – MULTI-GATEWAY PAYMENT SYSTEM
Tican is one of the world's most comprehensive decentralized blockchain platform for instant crypto payment. Tican is a multi-gateway payment system that will accept Bitcoin, Ethereum, Litecoin and USDT. TICAN is created to become the best payment gateway for cryptocurrency, fiat cross boarder financial transfer and resolve any issues that might limit transactions on other crypto platforms. For safe transactions, Tican has created a decentralized blockchain with a web wallet and extra APIs. Read more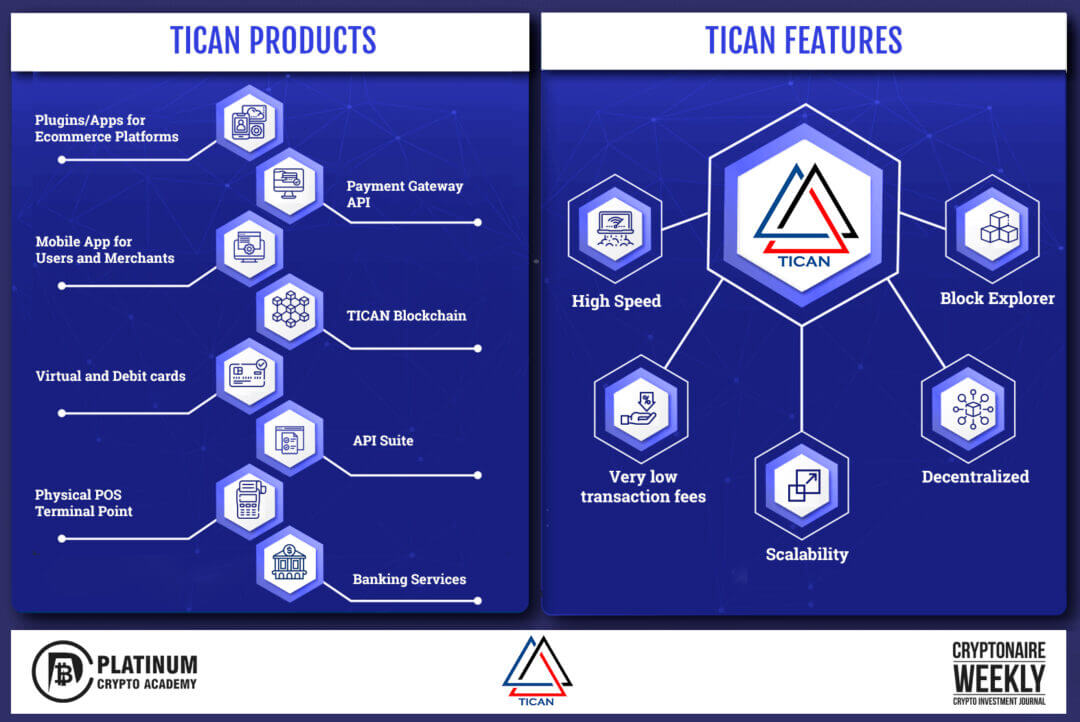 LED BY CARDANO ADA, GREEN CRYPTOS RISE AS BITCOIN, WIDER MARKET SINKS
ADA price holds strong as investors shift to greener cryptocurrencies and Cardano smart contracts get set to launch blockchain into DeFi and NFTs.
Cardano stood out over the weekend with its native cryptocurrency ADA reaching a new all-time high of US$2.46 even as most of the crypto market remained engulfed in a sea of red, with the entire cryptocurrency market losing over US$300 billion in value. Read more
ETHEREUM'S VITALIK BUTERIN BURNS $6.6 BILLION WORTH OF SHIBA INU TOKENS
After the dogecoin hype invoked a new ERC20 token project called Shiba Inu, the crypto asset has been making waves throughout the crypto industry. On Wednesday, the cofounder of Ethereum, Vitalik Buterin donated $1 billion worth of Shiba Inu to India's Crypto Covid Relief Fund. Then a few days later on Sunday, Buterin decided to burn 410.24 trillion Shiba Inu tokens worth over $6 billion using today's exchange rates.
ETHEREUM NETWORK REVENUE SET TO SMASH MONTHLY RECORD OF $722 MILLION
Q2 is also on track to beat Q1 transaction revenue before the end of May. Transaction revenue, in dollars, is a product of transaction fees and Ethereum price.
Revenue is high due to demand for the network and record ETH prices.
The revenue model is due to shift in coming months, with EIP-1559 and Ethereum 2.0.
Total Ethereum transaction fees have never been higher, thanks to a combination of network use (and the ensuing congestion) and historically high ETH prices. Read more
BITCOIN'S ENERGY CONSUMPTION IS HALF OF GOLD AND THE BANKING SYSTEM: GALAXY DIGITAL MINING
The Bitcoin network consumes a substantial amount of energy; this is what makes it "so robust and secure" while offering "financial freedom to people around the world."
Galaxy Digital Mining has released a report, "On Bitcoin's Energy Consumption," taking a quantitative approach to a question that is more subjective. In its report, Galaxy compared Bitcoins energy usage to other industries, namely banking and gold.
Bitcoin is a fundamentally novel technology and not a precise substitute for the legacy system, which is more than just a settlement layer or solely a store of value. Read more
COINBASE (COIN) FALLS BELOW $250, BLOCKCHAIN STOCKS SELL OFF AS BITCOIN DIP CONTINUES
COIN, MARA, RIOT and other blockchain-related stocks continue to slide as Bitcoin struggles to hold above $43,000.
It is well known that as goes Bitcoin (BTC), so goes the rest of the cryptocurrency market, as time and again, major price moves from Bitcoin create ripples across the altcoin market, impacting sentiment and momentum.
This appears to be the same for blockchain-related stocks that trade in the traditional financial markets, and a quick glance at the charts shows they have mirrored Bitcoin's performance over the past several months. Read more
IZOBI APP – BEST MARKETPLACE FOR CRYPTO INVESTORS
As cryptocurrency investing continues to evolve, ideas and innovations keep coming up to help any crypto investor use it to the maximum. Some are about investing in this industry through stock trades, whereas others are about transactions, including sending and receiving money. The latest invention is platforms to allow people to pay for various services using cryptocurrency.
It is no secret that many apps exist that allow service providers and people looking for them to assist each other. However, there is one such invention that's uniquely shaping this industry. Read more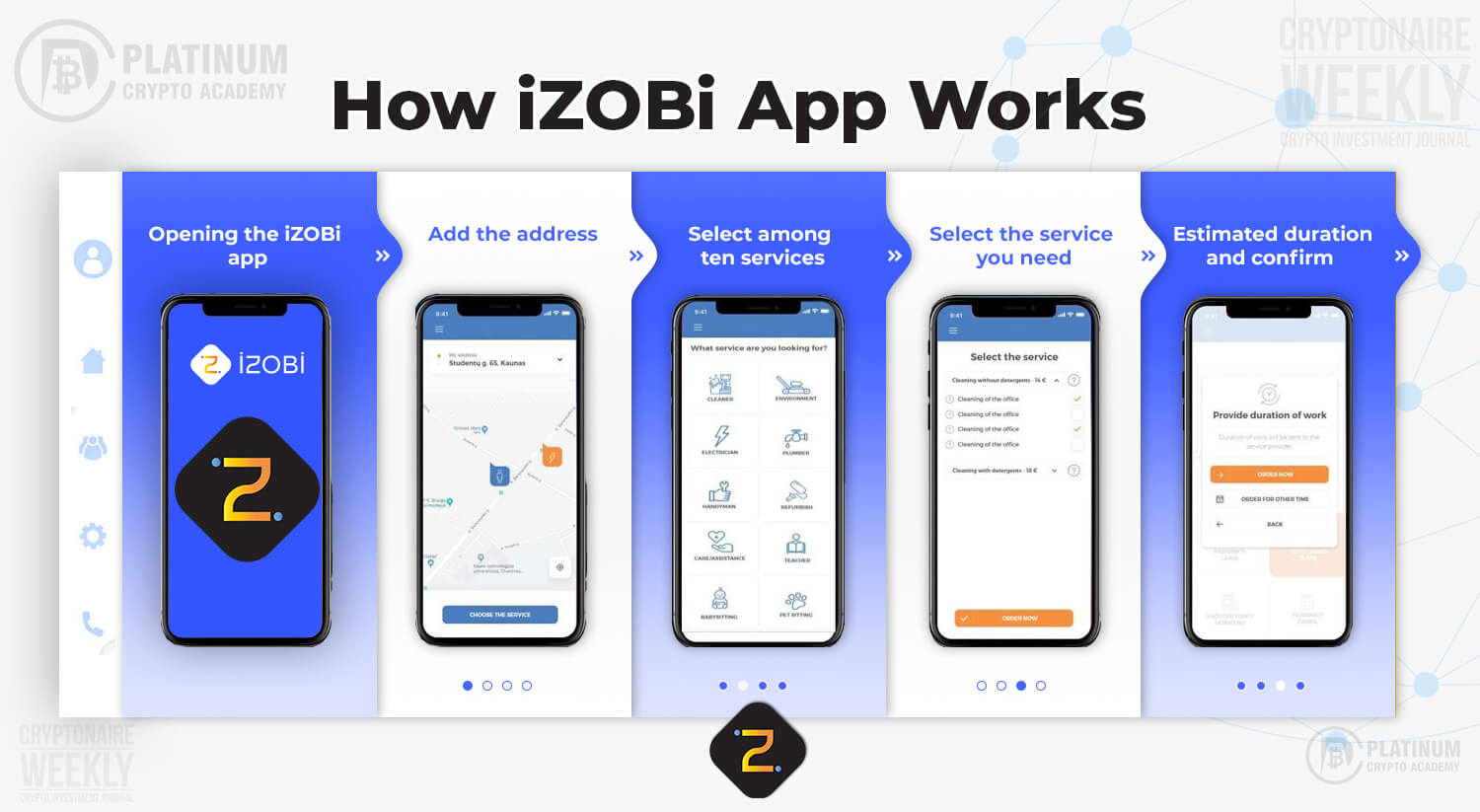 STEALTH: THE FASTEST PRIVATE DIGITAL CURRENCY
Stealth a comprehesive guide on the fastest private digital currency. Digital currencies have come a long way in making the financial world better than before its existence. One significant benefit is convenience, since you can do transactions anywhere, anytime. All you need to send or receive the currency is a computer or smartphone and a stable internet connection. Other than being intangible, digital currencies serve the purpose of physical money all too well. Read more